This beach was already on my Morocco bucket list for a very long time. In the beginning of March 2020 I finally had to chance to go and all my (high) expectations were met! Legzira is a small town famous for its beach and is located south of Agadir, close to the town of Sidi Ifni. In this blog I will tell you everything you need to know for an overnight stay in Legzira.
The Atlantic coastline of Morocco is very long and impressive, but this is definitely one of my favourite spots of this coastline. What makes Legzira so special is the huge, natural stone arch that is crossing the beach. Until the year of 2016 there was another arch next to it, but unfortunately this one collapsed. Still, it is definitely worth a visit as the colour, consistency of the rocks and the whole setting are very unique.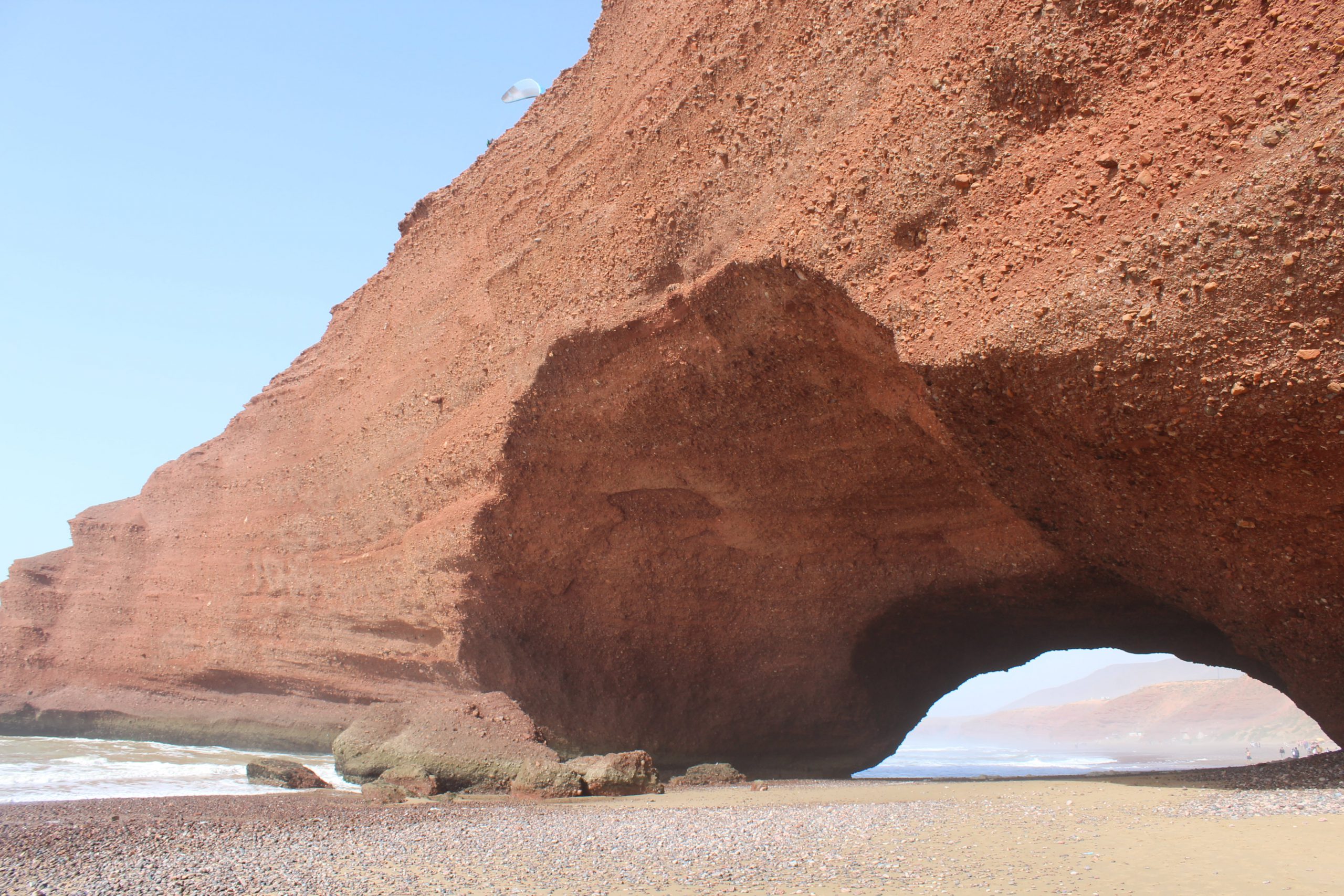 During the 'Golden hour' the arch turns golden orange and with sunset you will be able to get a magical view through the hole. Do make sure to take the tides into account, as with high tide the water blocks the arch and you will not be able to get to the other side again. At the beach, there are some little houses and restaurants where you can enjoy a nice Moroccan meal like a tajine.
During a clear night, you will be able to see the sky getting filled with stars. This is one of the reasons why you should spend the night in Legzira. Other reasons are the beautiful sunset, diner next to the ocean and the fact that (if you do not have a car) public transport is not the best!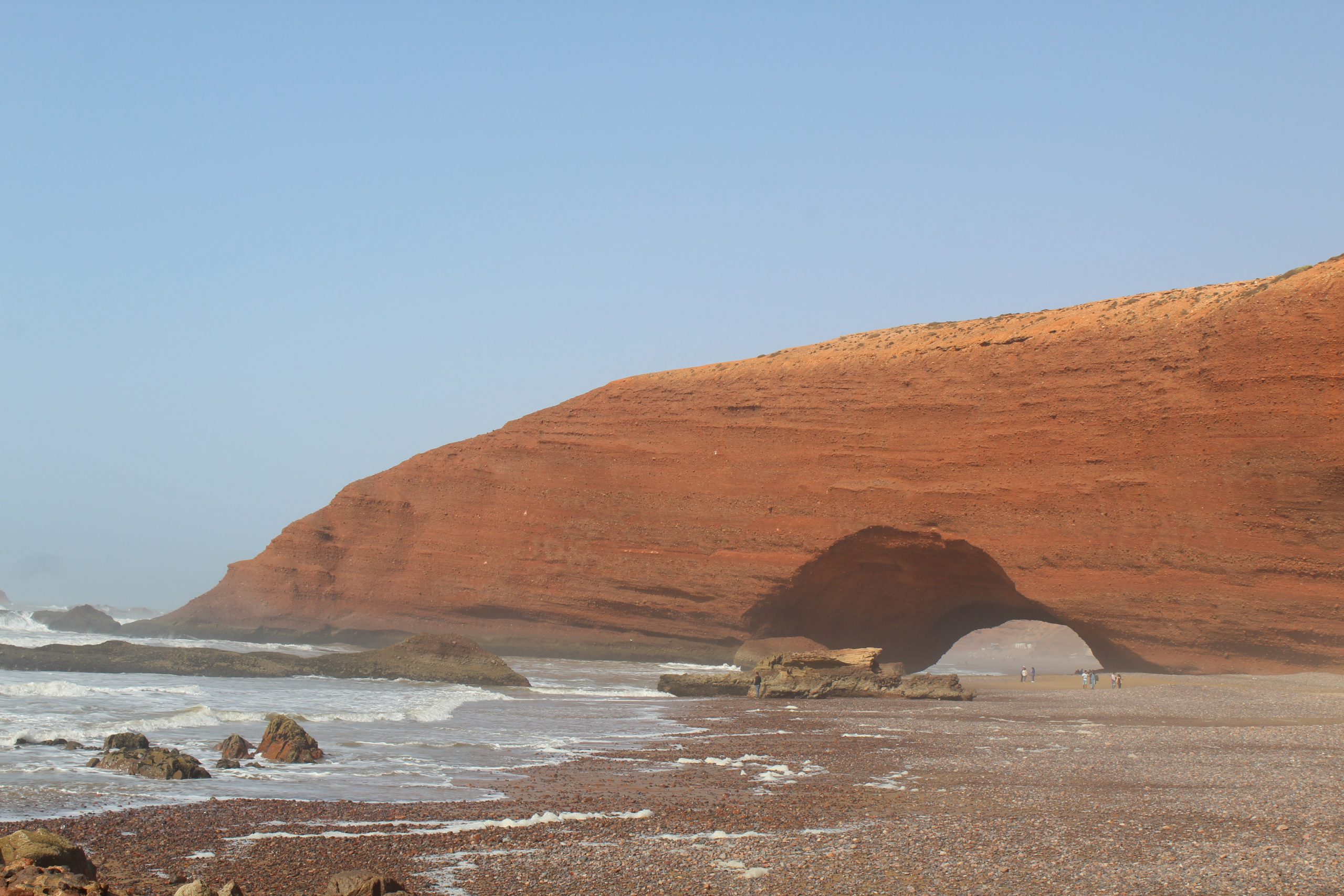 My tip for accommodation would be Complexe Kasbah Lagzira. Which is located on top of the cliffs in front of the beach. With a stairs you can get to the bottom of the cliffs and from here you can walk in a few minutes to the arch. The complex consists of many apartments, suitable for multiple persons. With a living room, two bed rooms, a kitchen, a bathroom and an extra toilet, these apartments are very spacious but also still very affordable. However, the entire property could use a fresh touch as it looks quite old and a bit forgotten. The peace, quietness and location however do again make up for this and we had a lovely stay here!
I would also like to suggest to have lunch at the nearby town called 'Sidi Ifni' and especially at the little restaurant called 'Nomad'. This colourful restaurant serves a nice amount of Moroccan dishes for a descent price and is located in a cute street. Sidi Ifni is a quiet town too but it is nice to spend some time here. As we visited in low season, I do not have any experience with how busy it can get in high season!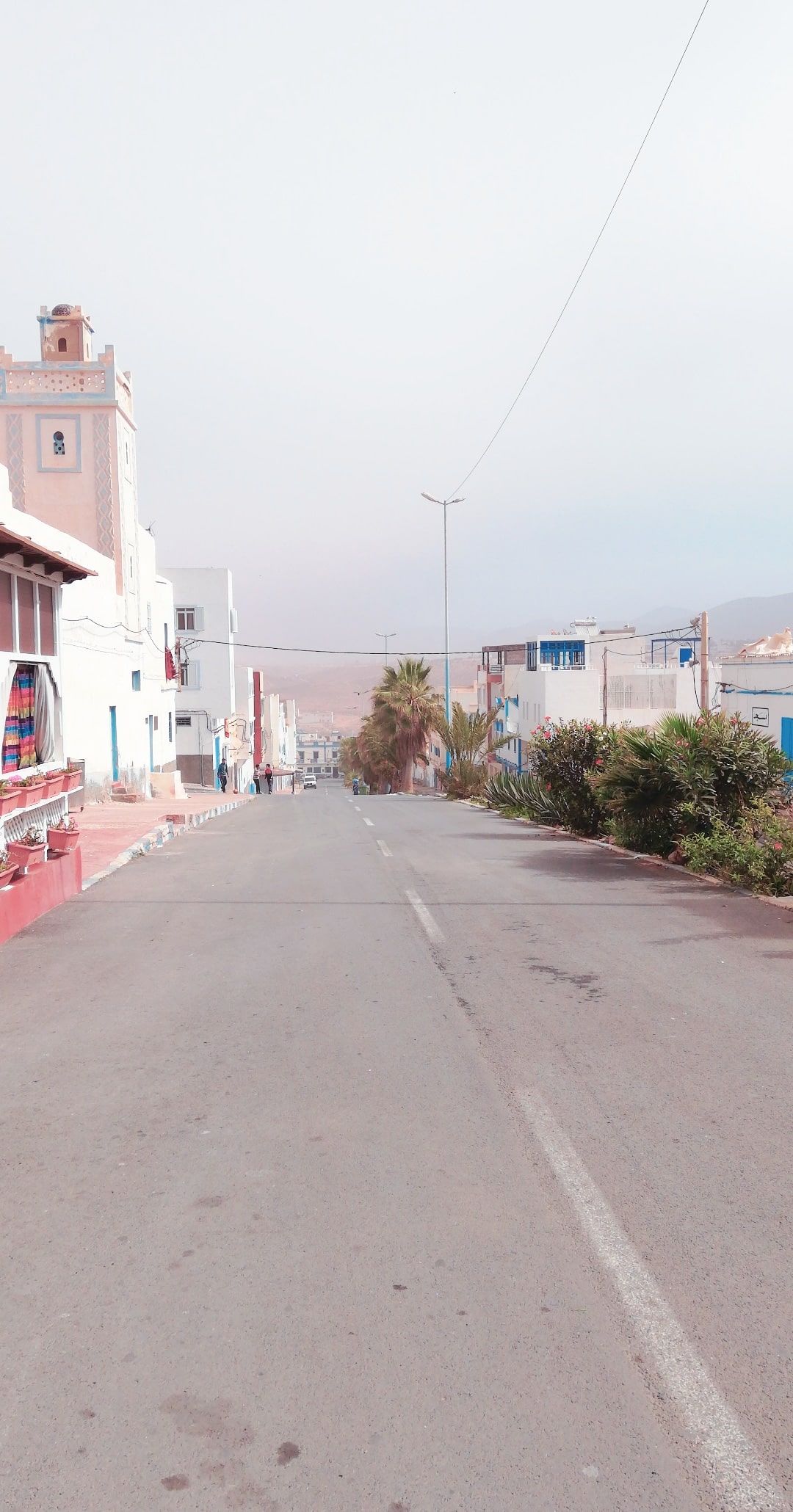 Another AMAZING activity that you can do in Legzira is Paragliding. Together with Parapente Legzira and a 4WD you will go up the highest mountain in the area for take-off. The paragliding gives you an amazing feeling of flying and the area is crazy beautiful. From the dry mountains, you will fly over the small village of Legzira towards the sea. From here you have a great view on the arch and the entire coastline. 
After +- 10 minutes flying, you will safely land again on the beach. This was an once in a lifetime bucket list experience to me and I would recommend it to everyone! The price of this flight is 500 Moroccan Dirhams which is a bit less than 50 euros.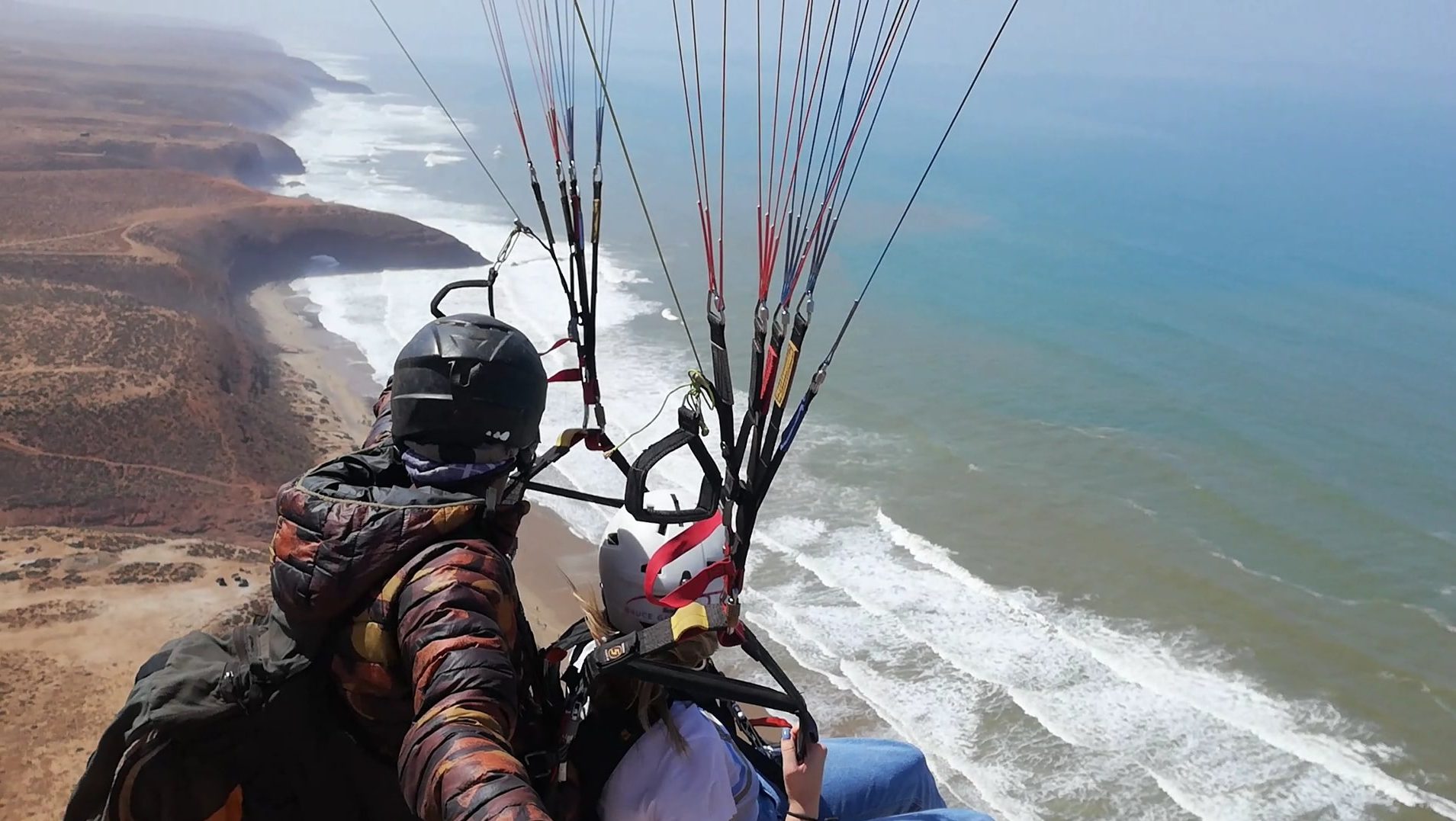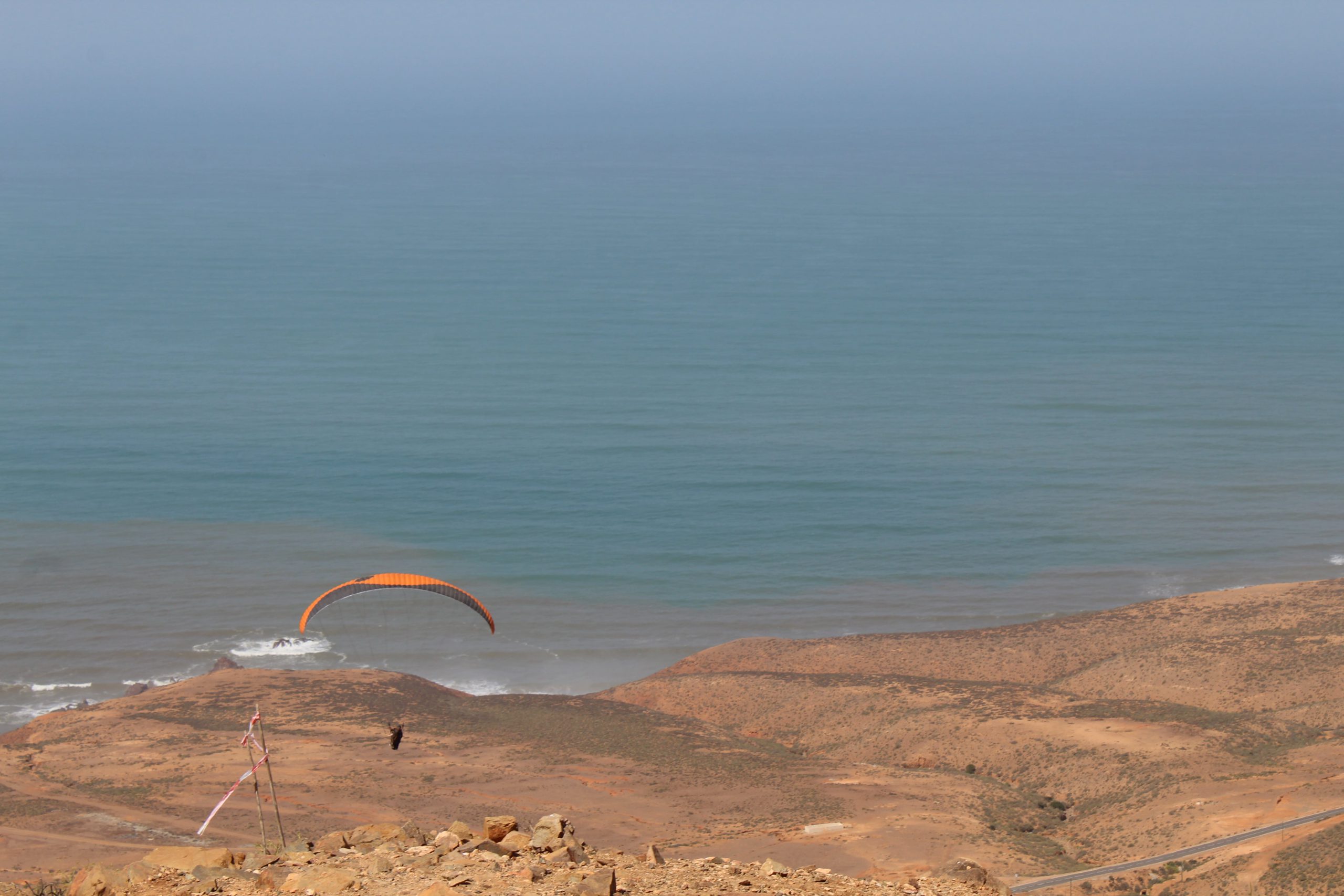 Legzira is located around 3 hours driving south of Agadir. Unfortunately, public transport to this beautiful place is not ideal. You can take the CTM bus to the closest city: Tiznit. From here you will need to find a shared taxi (taxis that fit 6 passengers) that will take you to either Mirleft or Sidi Ifni. From here you will need to take another taxi to Plage Legzira. However, once you get there, it will be difficult to find transportation back.
This is why I would recommend getting either a private transfer (expensive) or to rent a car. In this way you can drive in a relaxed pace and stop whenever you want. We rented the car for two full days and left on a Saturday morning. We arrived in the early afternoon and went to Sidi Ifni by car for lunch. On the way back we stopped for lunch and a walk in Tiznit.
Place Outa El Hamam is the perfect place to try out a glass like this as you will have a nice view on the busiest square of Chefchaouen.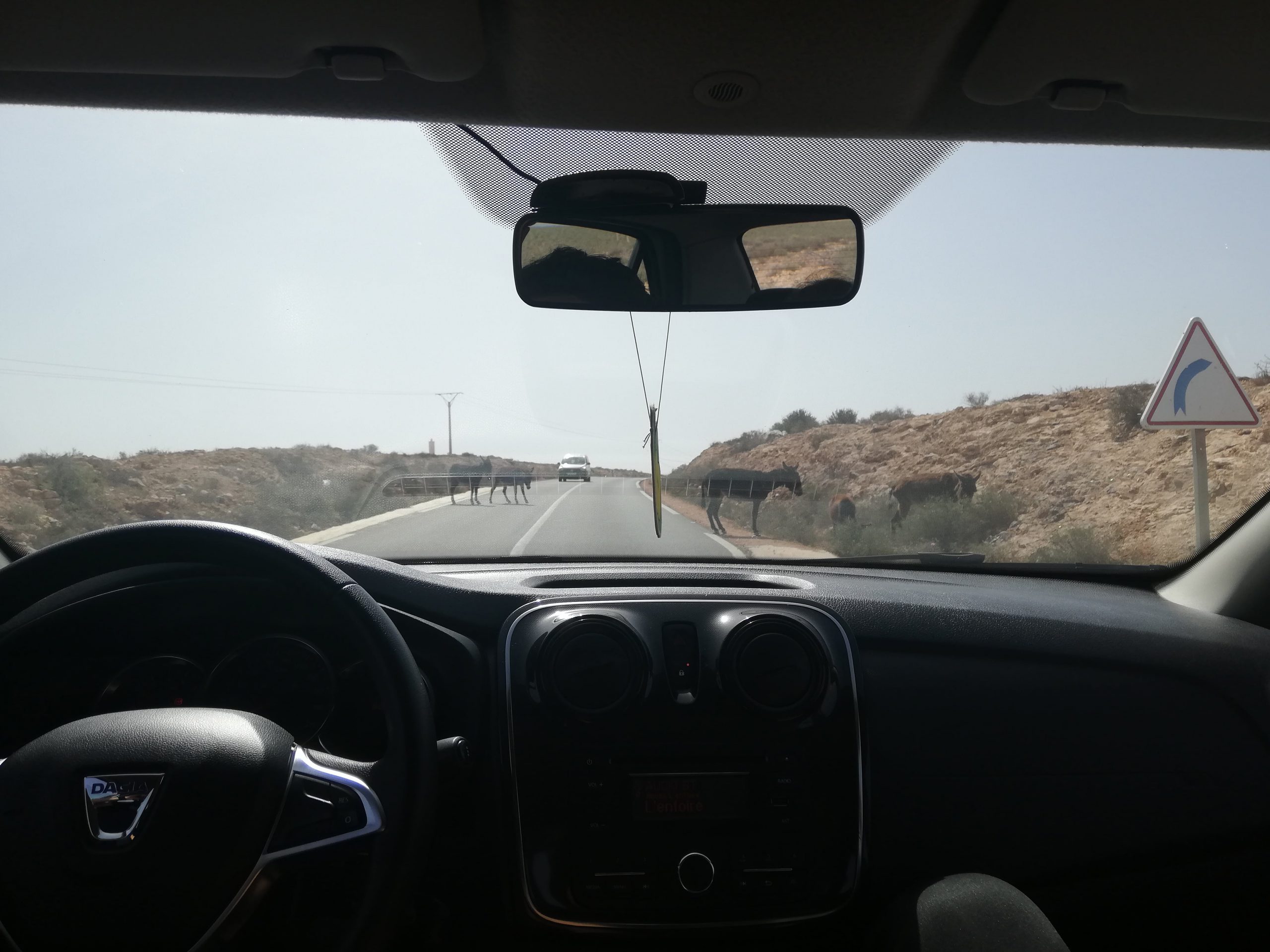 Tiznit is a city on the way from Agadir to Legzira and is known for its silver jewellery. It is not big, but it is nice for a stroll through the medina and to have lunch on your way. I love it that every Moroccan city has its own unique medina, so it keeps amazing me every time. Men preparing their herbs in big bags, chickens in cages ready to be sold, butcheries and in Tiznit also a lot of jewellery places of course. I would recommend to include Tiznit in either your way to Legzira or your way back as it is definitely worth a look.