Having a sister who loves to travel as much as I do has its benefits and downsides. Her love for Barcelona resulted in her moving to Spain. This means that I have to miss her most days of the year as we live far apart. However, now we appreciate the moments that we can be together even more AND I now have a nice address to stay when I want to go to Barcelona! As this blog is about What to do in Barcelona, I want to share you my favourite places and things to do in this city (lots of credits to my sister haha). Even though Barcelona is already a very known and touristic city, I hope I can share some new and fun information with you!
See the Sagrada Família from the inside
Yes, I know.. the Sagrada Família is probably the most famous site in Barcelona. Still I wanted to include it in here, just because it deserves its spot! I have been to Barcelona multiple times, but I never went inside the church. During my last visit I had some time to spare and I decided to finally go inside this impressive piece of architecture.
To skip the lines at the ticket office, you can buy a ticket online in advance and with some reduction! With this ticket you will have a particular timeslot, which reduces the amount of time that you need to wait to get in.
As beautiful the Sagrada is from the outside, as breath taking it is from the inside. Instead of using Biblical images for the windows, bright colours and patterns are used and in combination with the sun shining through the windows, this really creates a magical feeling. Besides the fact that this basilica is massive, the amount of details put into this piece of art is out of this world. Even though I can write about the Sagrada Família for pages, I think its best to leave it to the pictures!
Climb up the rooftop of the Barcelona Cathedral
From the outside this cathedral is pretty, but not something I haven't seen before.. But wait until you reach the top! Inside the cathedral you can buy a ticket to take an elevator up to the roof. Here you have an amazing view of the cathedral itself, but mostly of the city..
Walk underneath the Arc de Triomf
No, I am not talking about the one in Paris! Barcelona has an Arc itself with a very nice orangey colour. Just admire this building as a piece of art and of course do not forget to take a picture!
What better place to go for a stroll or a dip in the ocean than La Barceloneta? The last time I visited Barcelona was in February and even though it was too cold to swim, it was so nice to stroll along this beach. Is it just me or do you also prefer a coastal city?
Get an overview of the city at Bunkers el Carmel viewpoint
For those who wish to see the city from another viewpoint, Bunkers el Carmel is the place to be. Unfortunately this place is getting more known by the larger public, which means it can get busy. However, I think it is still worth it to go as the view is priceless.
Hike to the Tibidabo theme park
For those who are looking for something different and outside the city, a hike to Tibidabo is an option. Tibidabo is a theme park on top of a hill with an amazing view of Barcelona.
The park is accessible for free but once you want to go in an attraction you will have to pay a ticket. Next to the park there is a big temple called 'Temple of the Sacred Heart of Jesus'. This majestic building has a statue of Jesus on top that overlooks the city. Take a windy climb up to the statue and enjoy the panoramas.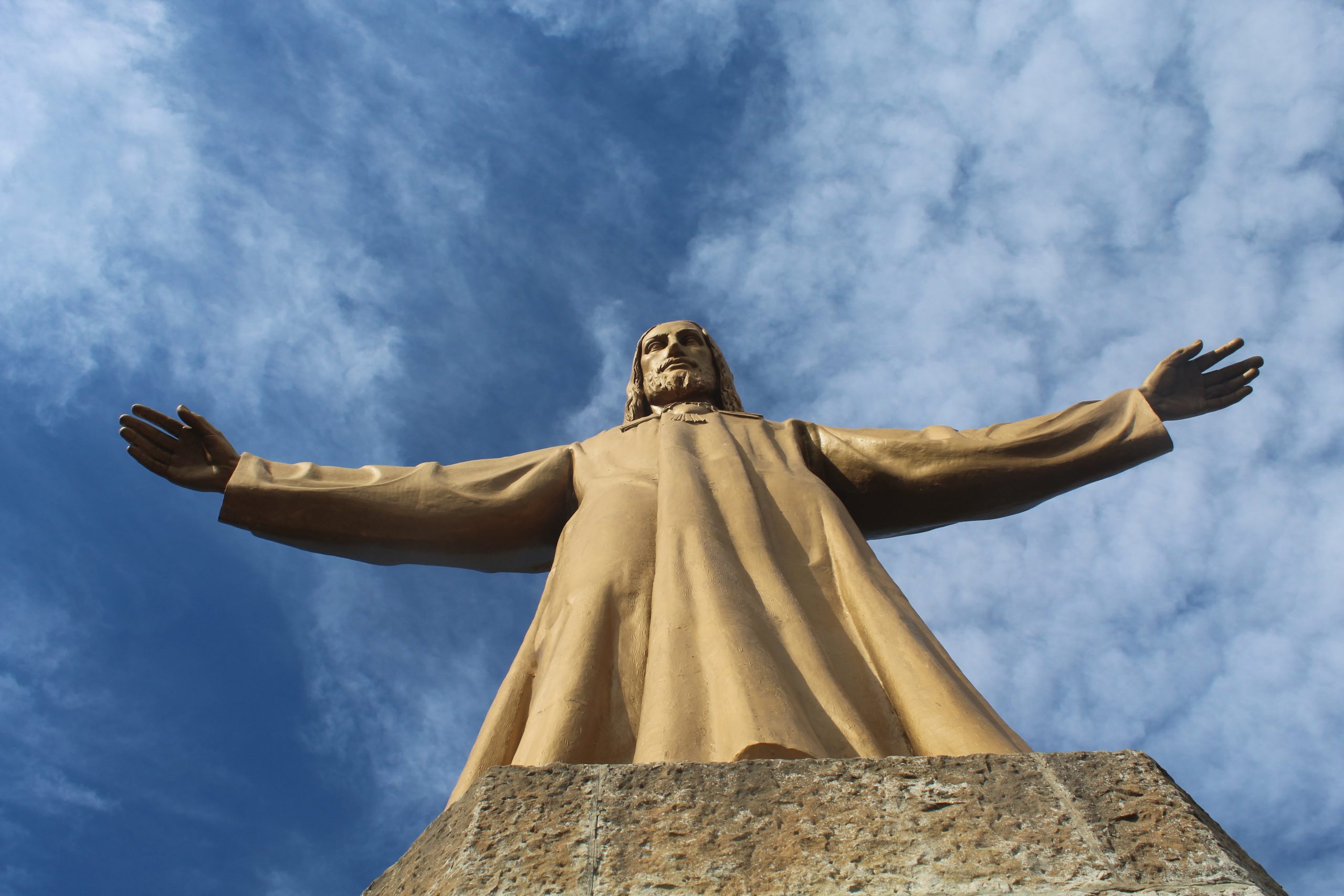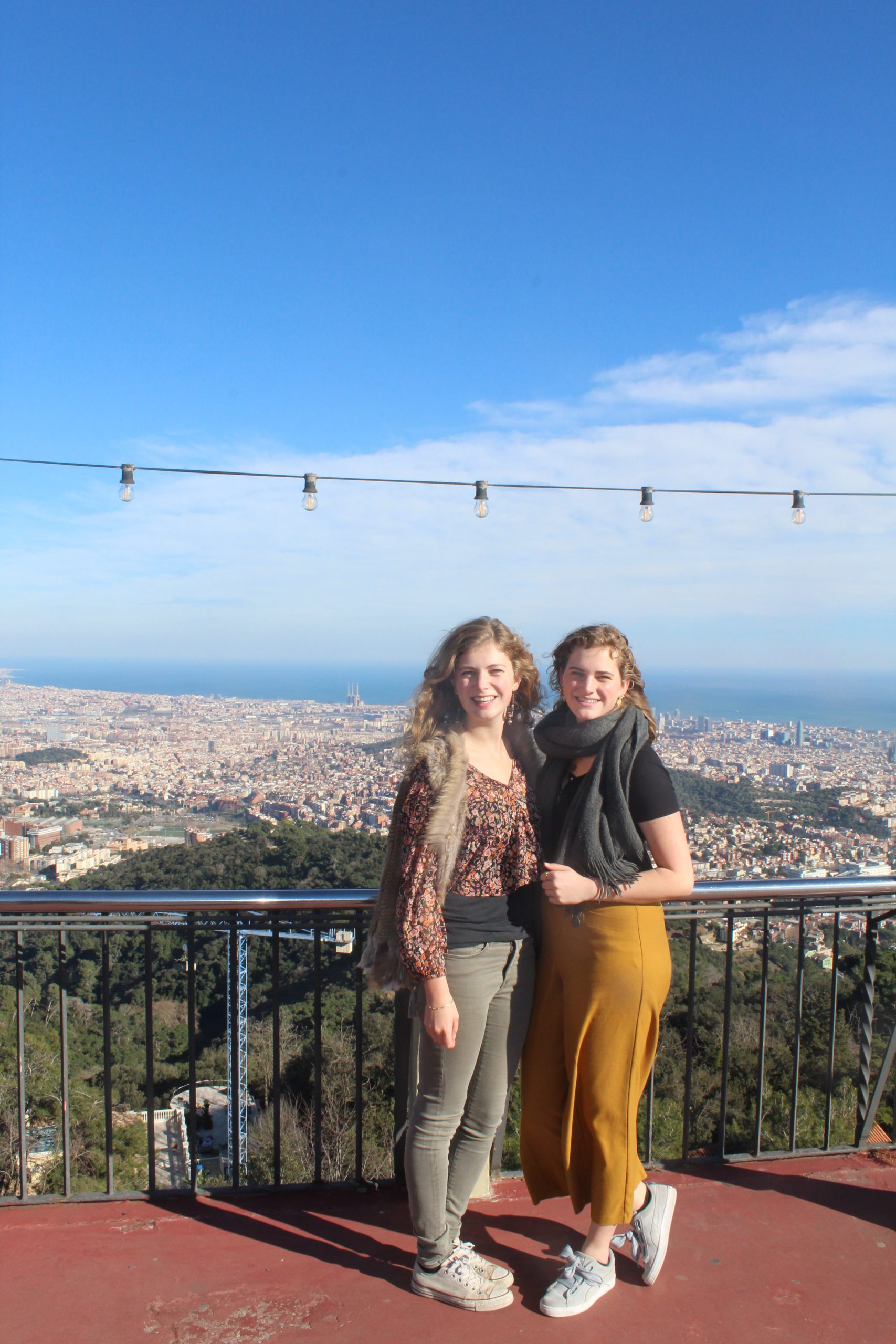 Whether you go for breakfast, brunch, lunch or just something sweet, Brunch and Cake is your place to be. To be exact, its your 'places' to be as there are multiple restaurants of this concept spread over Barcelona. My favourites are the avocado toasts and yoghurt and granola breakfasts, jummm..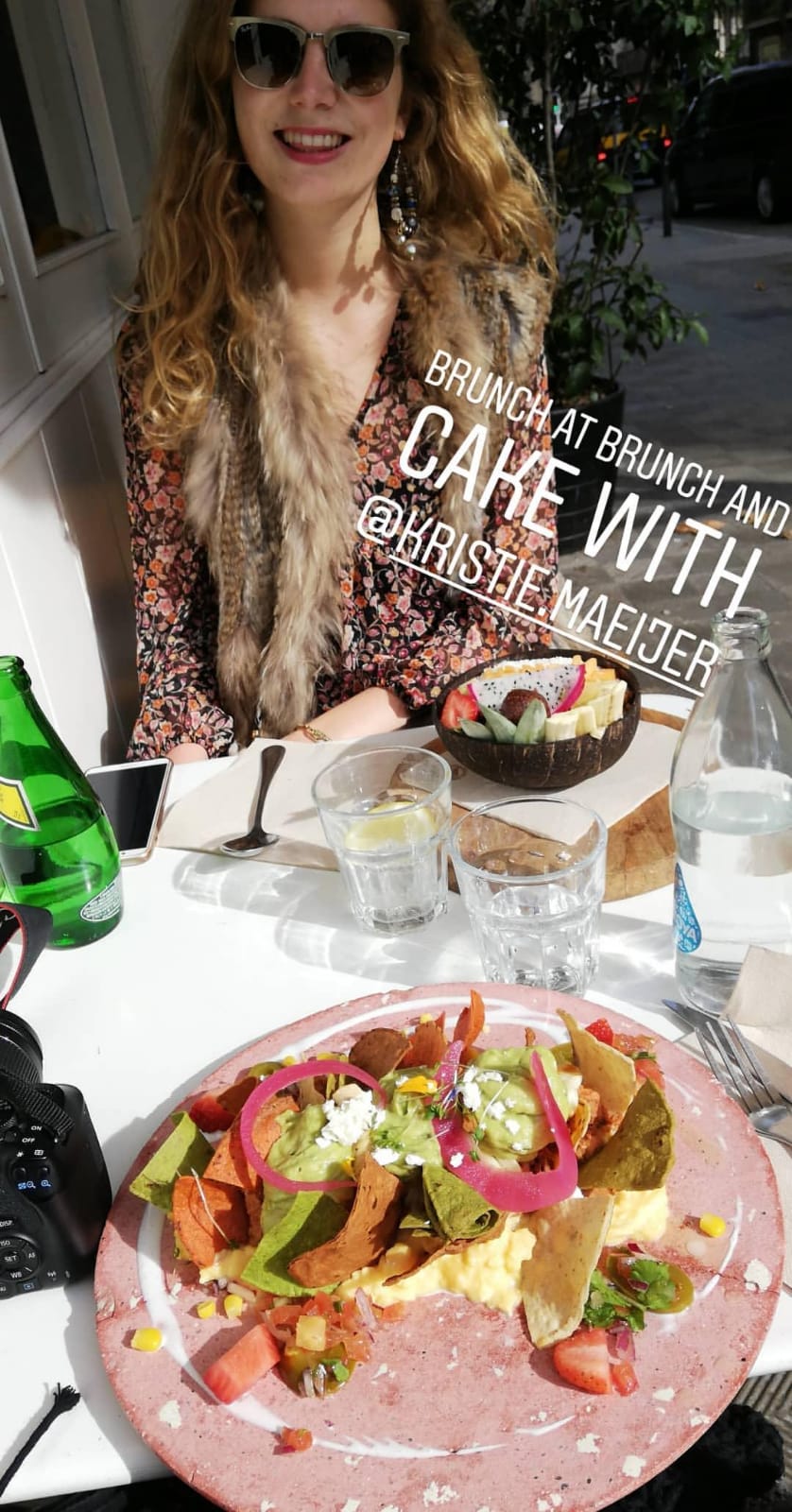 Eat nachos at Carabela Café
Nice bar, nice atmosphere, nachos, guacamole, salsa and cheese….. Do I need to say more? Just check this place out when you are in Barcelona!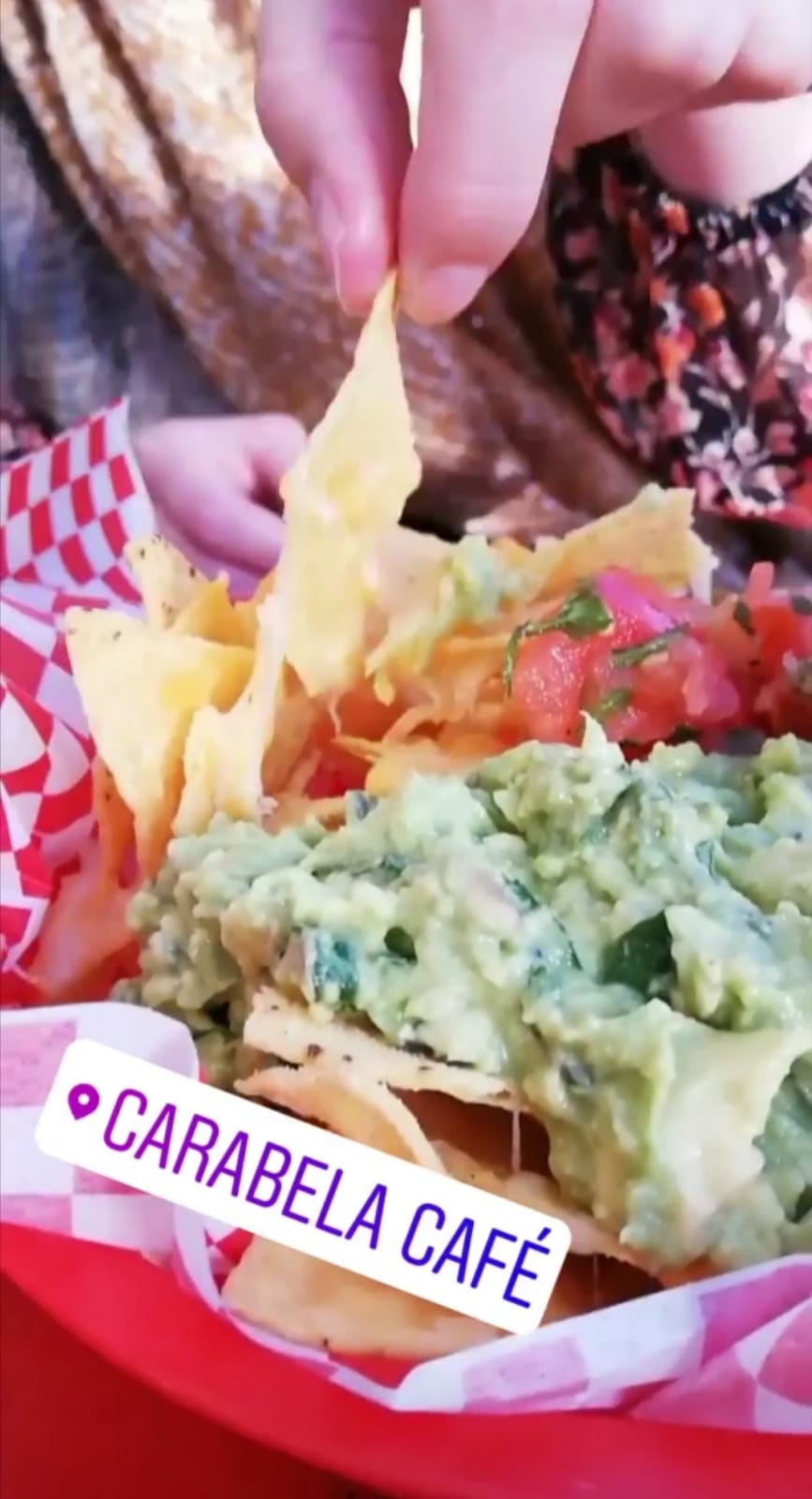 Eat pinchos at Carrer de Blai
When in Barcelona, eating pinchos should definitely on your list! This street is filled with little bars where the selection of pinchos is wide. Here you can choose a few and order a drink and enjoy the Spanish cuisine.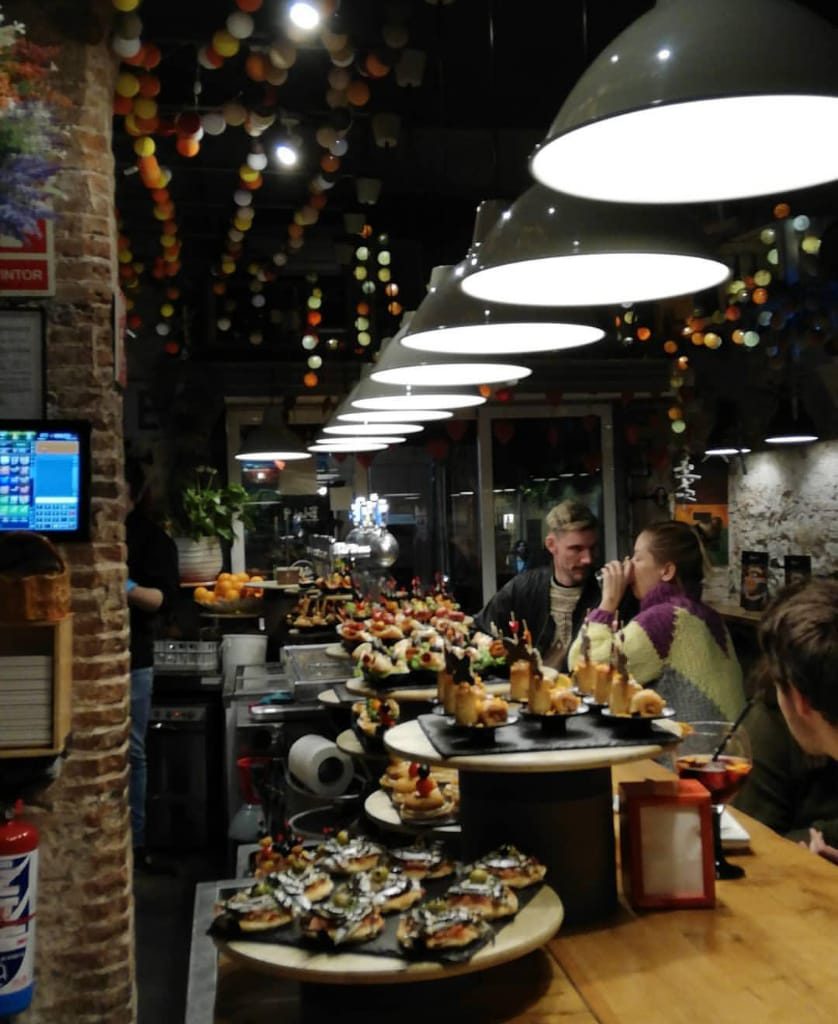 Sing karaoke at The George Payne
When you are in the mood to go out and enjoy some nice drinks whilst singing some karaoke, The George Payne is the bar for you. Here a mix of tourists and local people get together and the real daredevils can take the microphone and sing a song on top of the stairs in front of a big audience. At The George Payne you are sure of a good night out!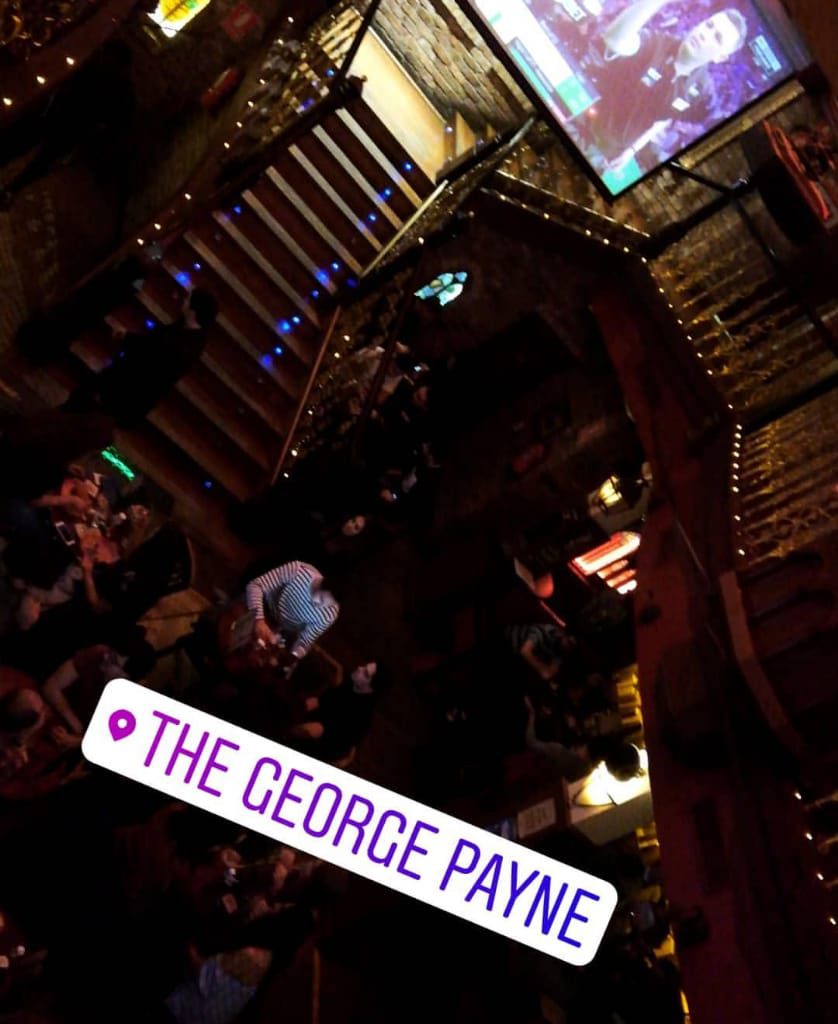 For the art lovers there are of course a lot more options in this city where Gaudi left his traces. Places like Casa Batlló, Casa Milà and Park Güell are worth visiting when in Barcelona for the first time. I normally skip these places as they are very touristic and I think Barcelona has also a lot of different places to offer!