In this blog I am going to provide you with 3 nice places outside the centre of Madrid where you can spend your breakfast, lunch and dinner! During my stay in Madrid I realized that it is a very expensive city and eating in the centre can cost you a lot of money. This is why I decided to give some tips on where to eat a bit outside of the centre. This is where you will find more local people and lower costs. At the end, I will share you where (in the centre) I bought my (expensive) but best Turrón.
With a friend, we decided to go to Madrid for a weekend and visit our Spanish friend. She showed us around the city and took us to some nice places outside the city. I always like to visit places with a local person as this is a nice way to get to know a destination in a non-touristic way!
Breakfast at Churreria Las Farolas
When you think of breakfast in Madrid you can only think one thing: CHURROS! And this is exactly what we wanted to eat during our trip. We went to a small café where they sold fresh made churros with hot chocolate. For 5 churros per person and a cup of hot chocolate you pay 4.50 euros! Besides this, the staff was super nice and friendly, which is something you can miss sometimes when eating in the touristic centre. I challenge you to finish the five churros as I could not do it!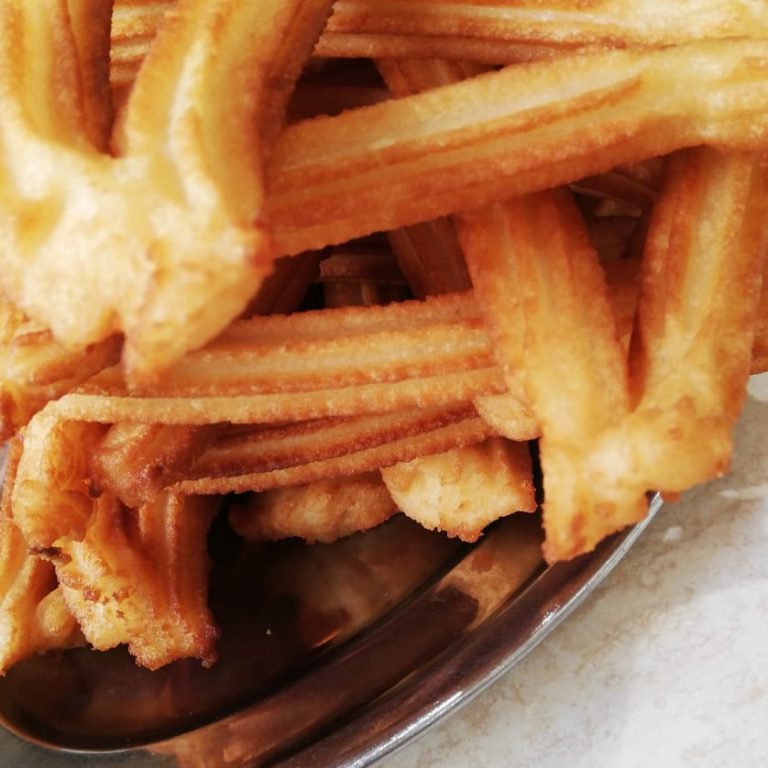 Lunch at Parrila de Juan Adan
After breakfast it is time for lunch! For this meal of the day I am taking you to a nice Spanish restaurant where you can order nice salads, cheese or meat plates but I would suggest you to order a Spanish Tortilla! Enjoy this nice traditional dish in a restaurant with no tourists besides you.
Dinner at Oracle Compadre
At the end of the day, you might already get a bit hungry. But as you might know, the Spanish eat very late! This is why you will have to wait until 9 o clock for this restaurant to open. For dinner I have chosen a nice Mexican restaurant for you, where you can practice your Spanish skills with a full Spanish / Mexican menu. I can very much recommend the 'sopes' which you can see on the picture.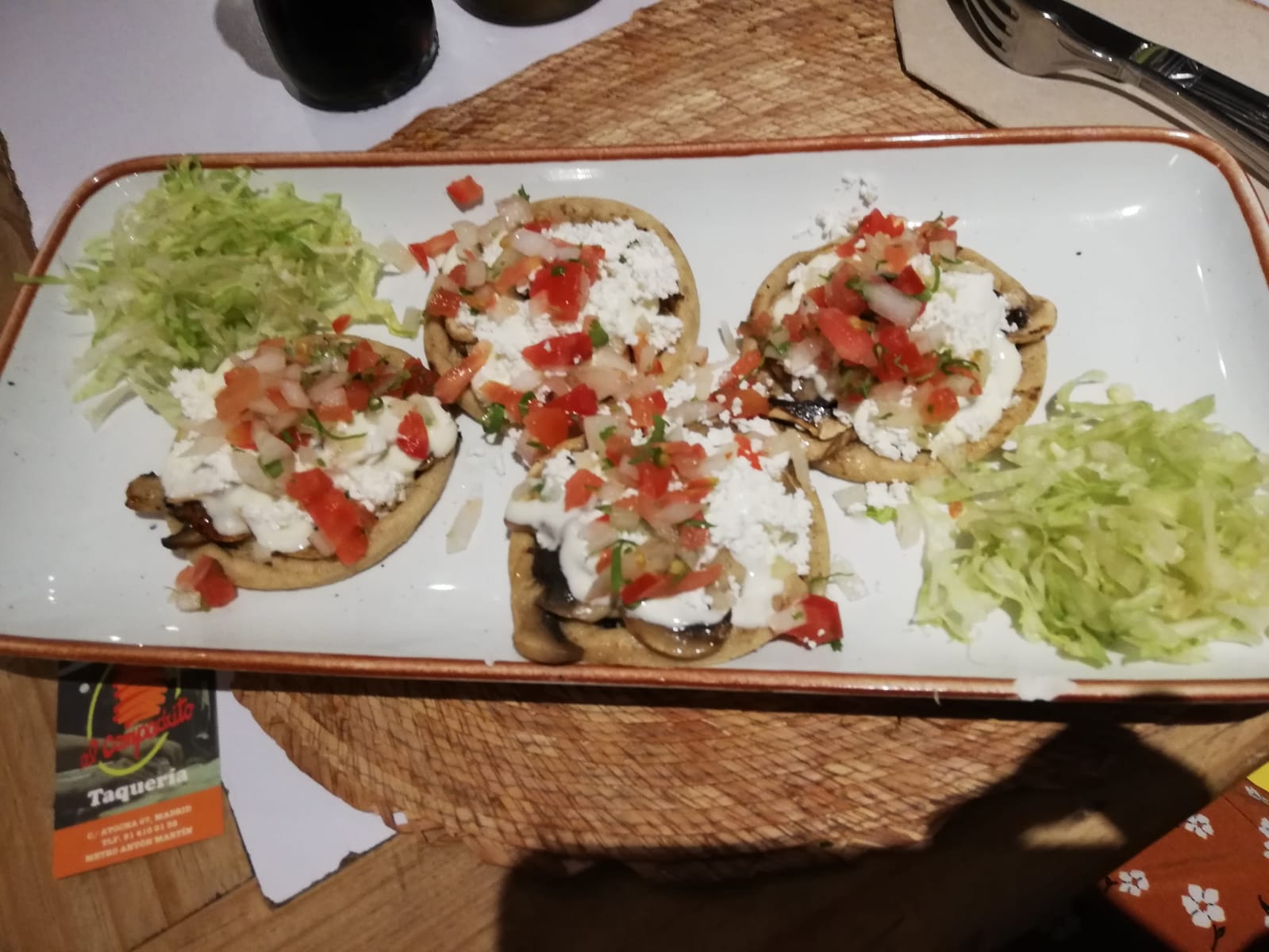 The best Turrón of Madrid
The mother of my friend advised me where to buy the famous Turrón. Turrón is a dessert which is mostly eaten around Christmas by the Spanish people. I wanted to buy a bar for my mom as she loves it, but for this spot we had to go to the centre of Madrid. The shop that sells this best Turrón is called: Casa Mira. It is a very cute and traditional pastry shop and they are experts in making Turrón. The only downside to this place: it is not cheap at all. I paid 17 euros for a bar, but hey if you want the good stuff… I bought it, took it home with me and watched my mom love it!