This blog is all about FOOD! Because I LOVE food and I think it is a huge part of a person's experience at a destination. Food is culture, food is ambiance, food is enjoying what a place has to offer. Still, I do think that the place where you eat is very important and as a vegetarian it is slightly more difficult to find a good spot where you can enjoy some (local) cuisine. Local here is between brackets because we all know that after some days (or meals) you might want something else than local food.
Morocco is famous for its Tajine dishes, couscous with fresh vegetables, pastries and the most delicious mint tea you will ever have! Next up are some places to eat that I loved during my trip to Morocco. Hopefully, as I am living in Morocco, this list can get bigger! But for now: Bon Appetit! 
Let's start with Morocco's most popular destination by tourists: Marrakech. This city in the middle of the country is famous for its medina and the Djemaa el Fna square, as it is a famous city trip destination, you can find a lot of nice places to eat. Of course, a lot of travel books like the Lonely Planet already wrote a lot about these places. Still I would like to share some of my pearls, that I enjoyed during my time in Marrakech.
Broc the Kashbah
So my number one we found on one of the last days of our trip. It is a bit further away in the medina but once you get a hold of the medina in Marrakech, it is easy to find. This place is called: "Broc the Kashbah". There are some nice guys working and it is all about vegetarian and vegan food, vintage clothing and atmosphere and fresh juices! There are only a few dishes on the menu but they are delicious! I liked the fact that they sell vintage clothing and make clothes themselves. The staff working there are super nice and helpful. The whole place screams creativity and fresh food. I would definitely recommend going here if you would like to escape the crowds.
NOMAD, Le Jardin, Cafe des Epices
My next tip are three different restaurants in the medina of Marrakech but they are in the same concept. That is why I combined the three of them. You will probably already know these places but as I thought they are very nice, I wanted to share them with you! These places all offer Moroccan dishes with a twist and they are vegetarian friendly! At NOMAD and Café des Epices there is a nice rooftop and both are located nearby a cute square in the medina. Le Jardin is a bit more hidden and is a nice garden inside a building in the medina. They are all worth a visit for either lunch or dinner!
Kosy Bar
My last tip in Marrakech is called: "Kosy Bar". This restaurant is located in the centre of Marrakech near the palaces like the Bahia Palace, which is a famous tourist spot in Marrakech. The best place of Kosy Bar is its rooftop overlooking a small square. Here you can eat dishes like homemade pizzas or Asian food like sushi. But if you prefer the Moroccan cuisine this is also your place!

The next city that I would like to discuss is Essaouira. I loved this little fishers town because to me this felt like authentic Morocco. Essaouira is famous for its great waves for surfing and its arty medina. There is a lot of art for sale in the medina and near the coast you can see and buy fresh fish from the fish market.
Le LOVE by Caravane
This restaurant was one of my highlights of my trip. It is divided into two separate restaurants by a little street in the middle of the medina of Essaouira. One restaurant is mainly cocktails and tapas and the other is an a la carte restaurant. Both inspired on the Moroccan cuisine, however with a complete unique twist! The staff is incredibly kind and helpful and the menu is very different and unique. But besides the great and different food, the decorations of this restaurant are what makes this place extra special. It is located in old riads with a lot of light coming from the top and decorated in the brightest colours. Here you can really feel the artistic vibes of Essaouira. The owner himself is an artist, which becomes very clear when you look at the surroundings. If you are lucky, you will experience a traditional show during your dinner. Le LOVE by Caravane is the place to be if you are looking for something unique and exciting!
Vagabond Beach
After a morning of intensive surfing you might want to sit down and enjoy a good lunch. We did this at the Vagabond beach. This relaxed and nice restaurant is located at the surf spot of Essaouira and offers multiple dishes varying from fresh salads with goat cheese to nice homemade burgers. Come here to enjoy a nice view of the beach and the camels laying on the beach waiting for customers.
Le Chalet de la Plage
This place is located at the beginning of the beach of Essaouira and offers what a beach restaurant should offer: fish! However, if you are a vegetarian like me, it is still a very nice restaurant to go to. I enjoyed some of the best filled eggplants (aubergines farcies) I have ever had in my life. However, it is not the cheapest place, but if you have some money to spend, enjoy some nice fresh seafood here or choose one of the other Moroccan dishes.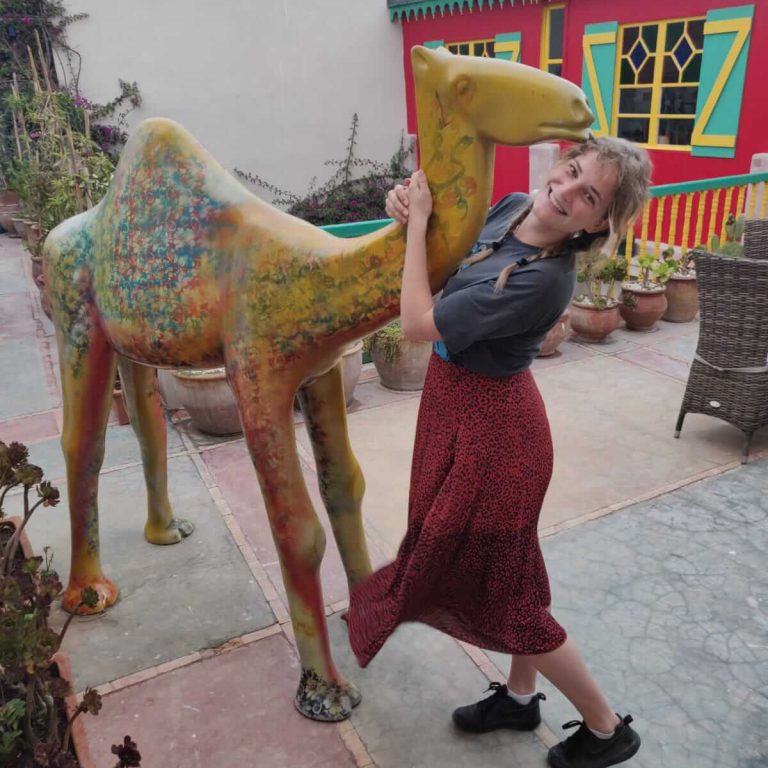 Rooftop of Le LOVE by Caravane
Fes was one of my favourite destinations in Morocco. Its ancient, dazzling medina with 9000 streets make you feel lost in a second. However, if you do know where you are and you are looking for a nice place to eat and cool down from the heat: here you can find my favourite spot of the Fes medina.
Nacho Mama
As a vegetarian, the Moroccan kitchen is not always the easiest. So every time we had the option to try something else I was very happy. After a hot day getting lost in the medina of Fes we stumbled upon a tiny, pink restaurant called: "Nacho Mama". We fell in love with its colours and happiness and its Mexican inspired food! But not only the food is good about this place, the two people (at that time) working here are very kind and make time for you to talk to you. This little Mexican restaurant is set up by a native Moroccan lady called Najat Kanaache who lives in Fes but also lived in Mexico for a while. Najat is an amazing chef and also has another famous restaurant called: "NUR". I have not been here myself but from what I heard it is a famous restaurant serving Moroccan dishes in a unique way. More about Najat is coming soon on my website so stay tuned!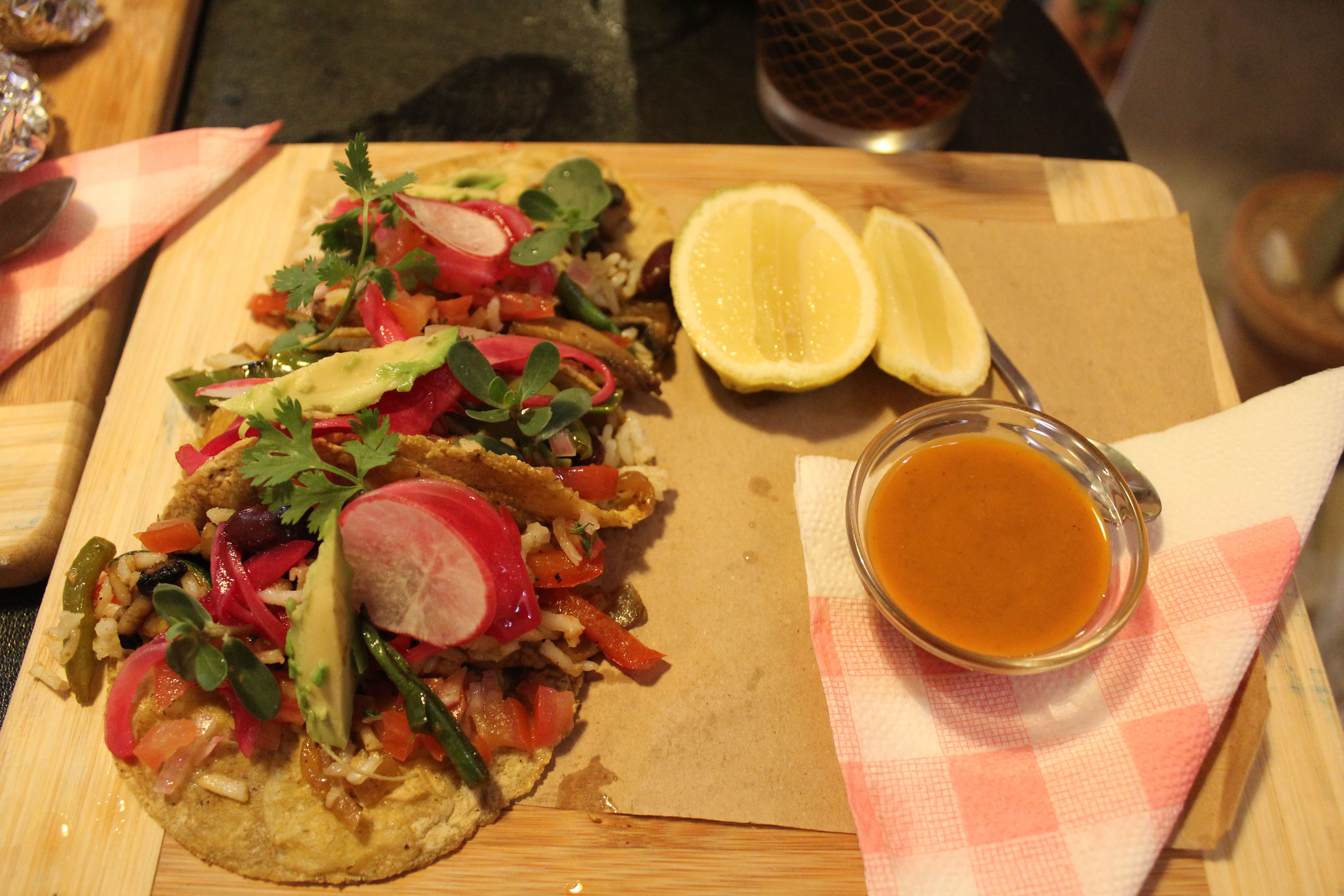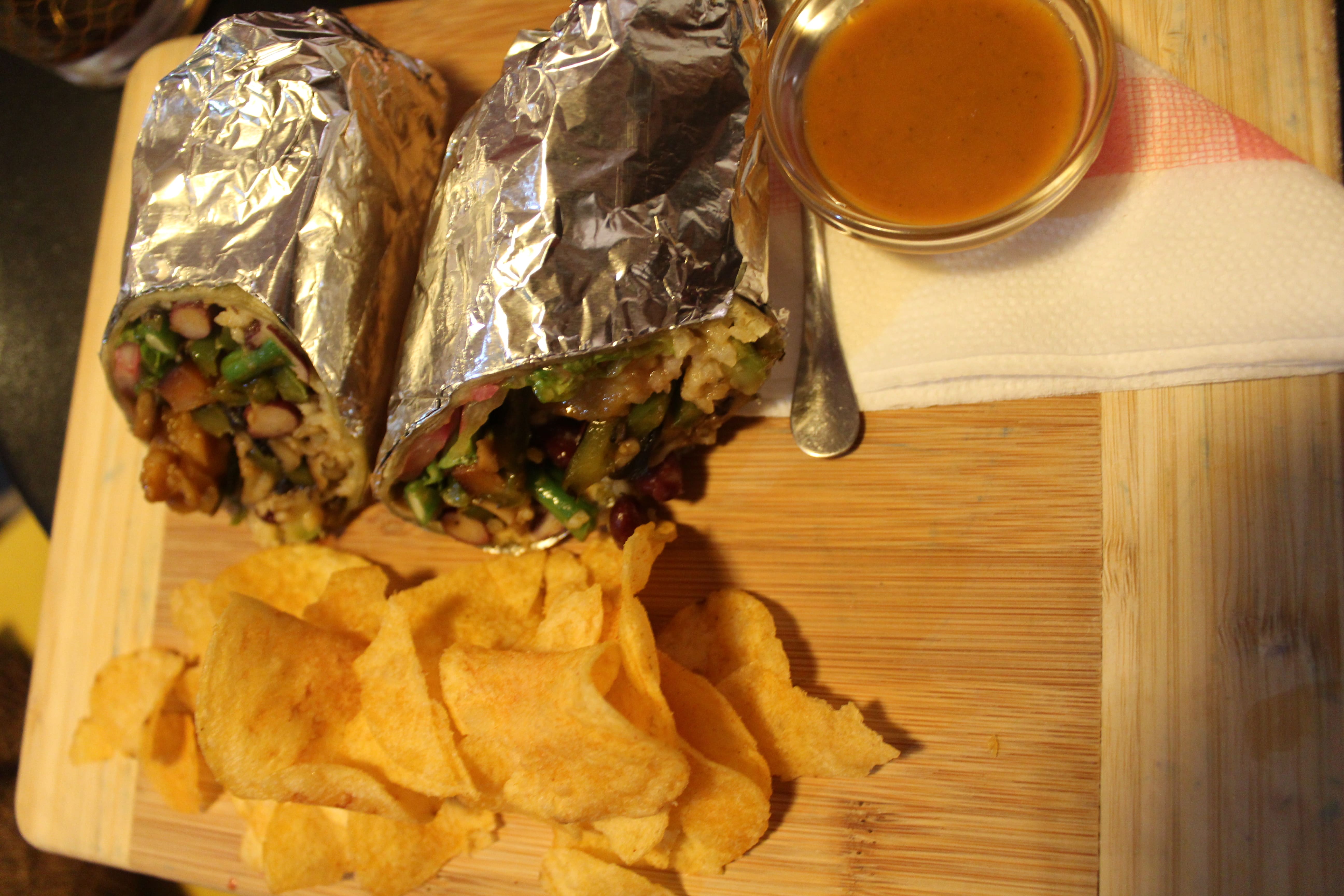 As Rabat is the capital city of Morocco we did not want to skip this place. Here we were impressed by its different medina and its location at the coast. There was one restaurant that stole my heart here..
Le Dhow
It is not the cheapest place in Morocco to eat but it is definitely worth a visit. Le Dhow is an old traditional ship laying at the boulevard of Rabat and serves all kinds of fresh seafood. It has a magical atmosphere to dine on a ship. However it is not entirely vegetarian friendly, besides the salads. So I went here for a seafood risotto and it was delicious (apart from my guilt of course..).