Agadir, located in the South of Morocco is a popular beach destination for both international and domestic tourists. In this blog I will list some of my favourite things to do or see in this busy coastal destination.
The beach of Agadir is long and is surrounded by a big boulevard with little shops and restaurants. At the beach there are multiple spots to rent a sunbed and umbrella, but if you prefer to just lay on your towel then there is also enough space. At the beach there are multiple activities offered like surfing, bodyboarding and jet skiing. However, Agadir is not the best spot to go surfing as the waves are often not high enough and too close to the shore.
Of course, during the winter period the sea is not perfect for swimming anymore. Still, this area is perfect for a beach stroll and getting some fresh air. So also if you are not a swimmer or a beach activity person, you can still enjoy the nice sea breeze and a fresh mint tea afterwards.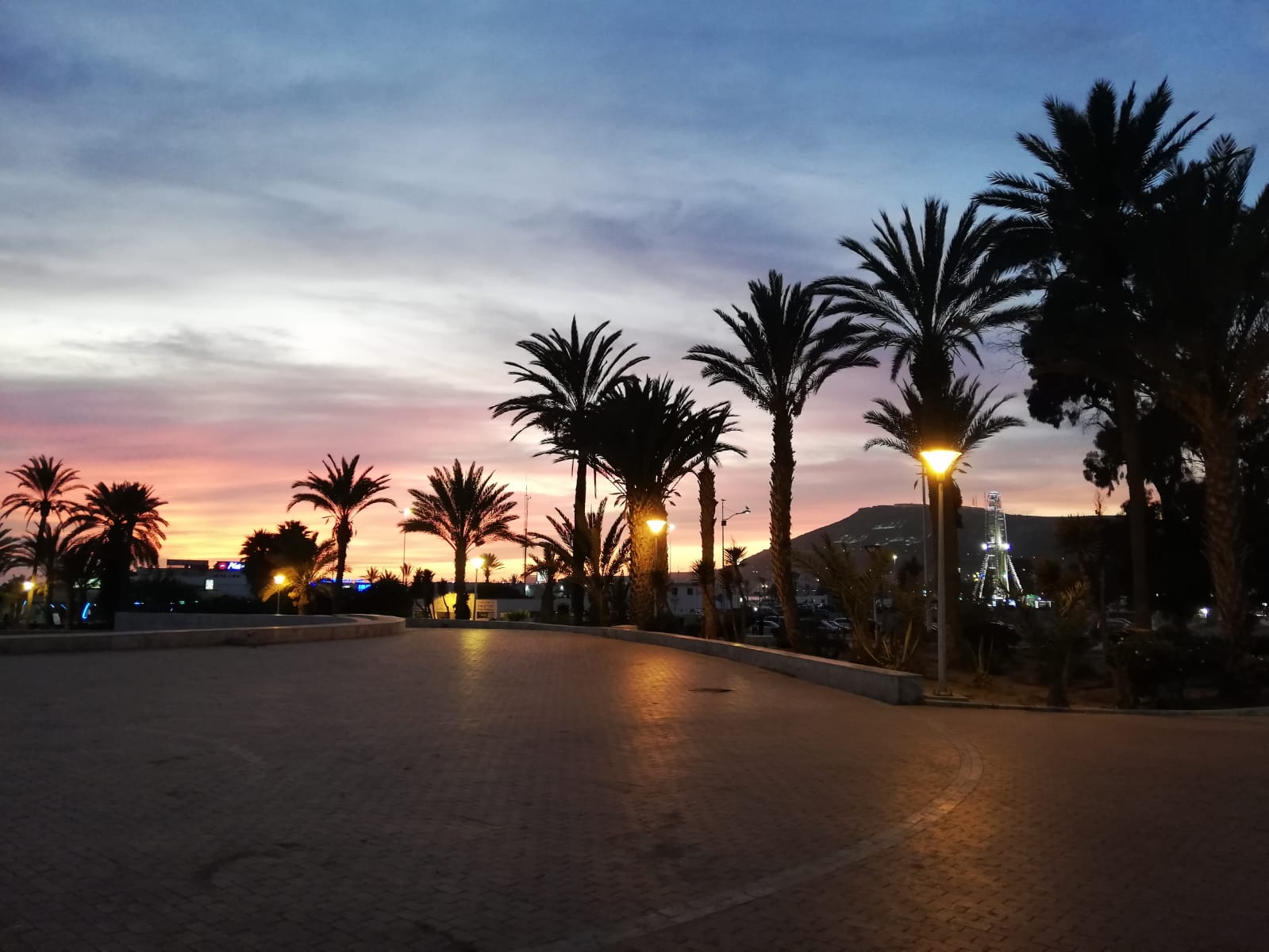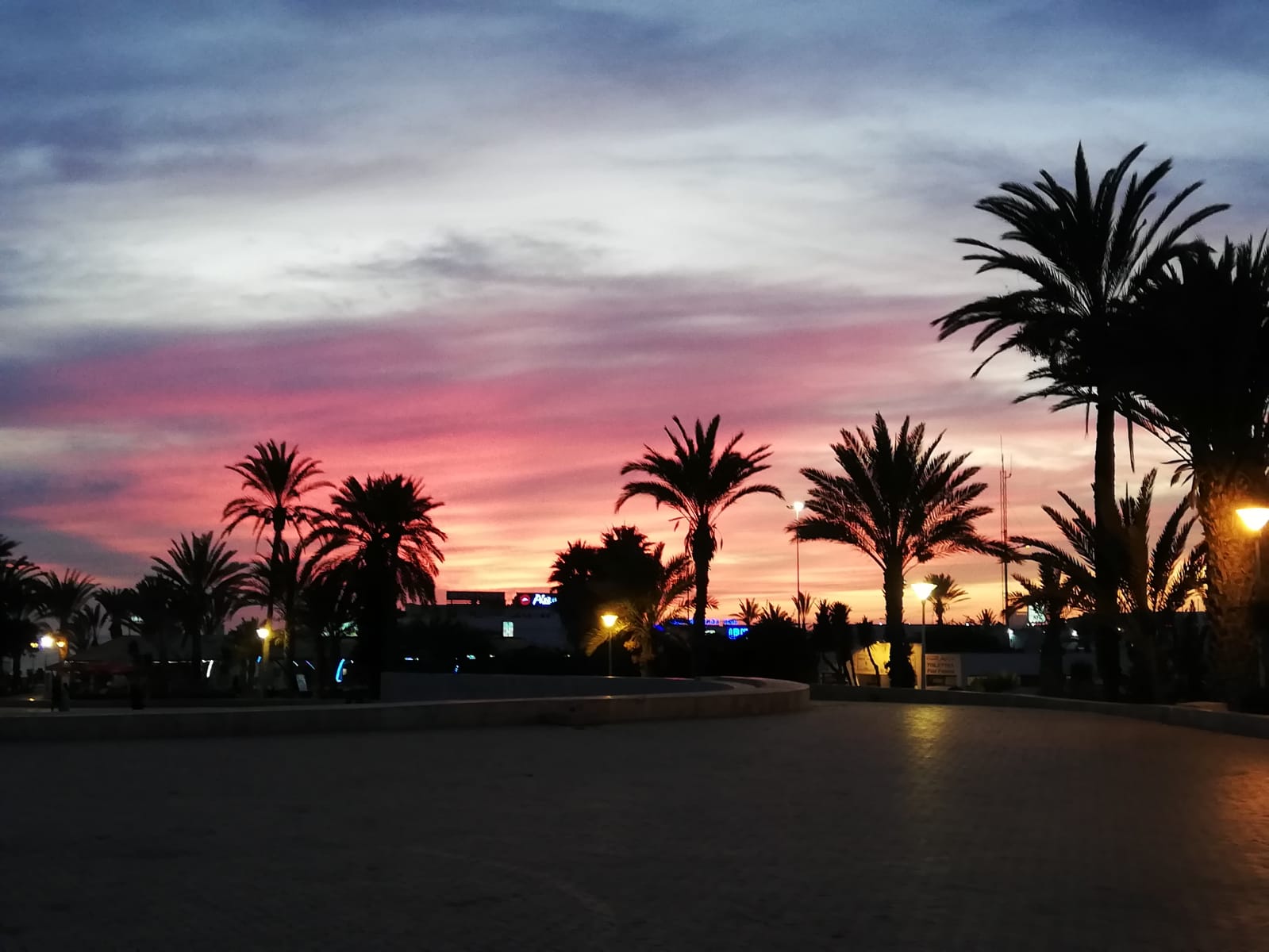 This small pleasure port is located between the big port and the beach. Here you can find restaurants, shops and people trying to show off their newest outfit or car. From here, you can also go on a boat tour. Eat here in the evening to enjoy all the young people trying to find a spot to park their cars and get ready for a night out. For one moment, you feel like your in a French or Spanish port instead of a Moroccan one.
Memoire d'Agadir & Jardin d'Olhao
After the earthquake in 1960, there was not much left of Agadir. In this little memorial site you can see pictures of the city before and after the earthquake and read news articles from during the catastrophe. After this history lesson you can wander around in a nice park and clear your head. This is also a place where younger people and families like to come in their weekends to relax.
After visiting the memorial and seeing the pictures, it is nice to see the remains of the Kasbah in real life. To be honest, there is not much left of it. There is just a wall and a few rocks, however, it is still worth a visit because of the great view over Agadir. Especially during sunset this place has a magical view.
After the earthquake they placed big rocks on the mountain in the shape of 3 Arabic words and every night these words light up and give a magical touch to the beach side of Agadir.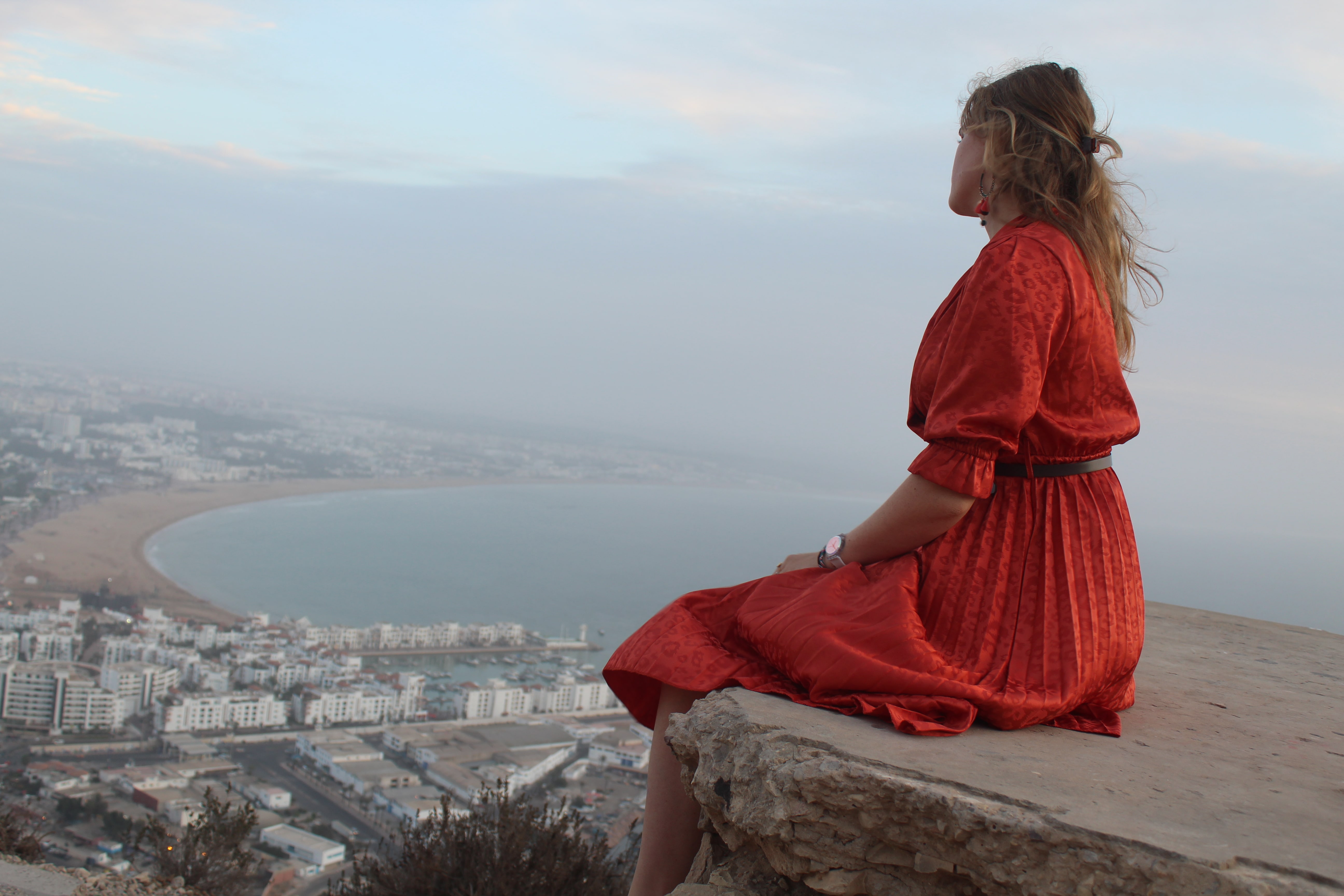 Some say the Souk of Agadir is the biggest souk of Africa. Even though this statement is not true, it is still very big and worth a visit during your time in Agadir. This big souk has a roof and contains 12 gates (bab). I would recommend to start at Bab 6, as this is a nice big gate from where you will get a nice entrance to the souk. Here you will find everything variating from fresh fish, meat, fruit and vegetables to tea pots, clothing and furniture. Masses of colourful fruits are stacked on top of each other and bananas are hanging from the roof. This is the place to shop your Moroccan souvenirs as the prices are better here than in the tourist shops.
My tip as a solo female traveller here is to, if you can, go with a local person. This will give you the freedom to just walk and look around without shop owners trying to sell you something. If you are not in the position to go with a local, I still recommend you to go as this, to me, felt more like real Morocco than the rest of the city.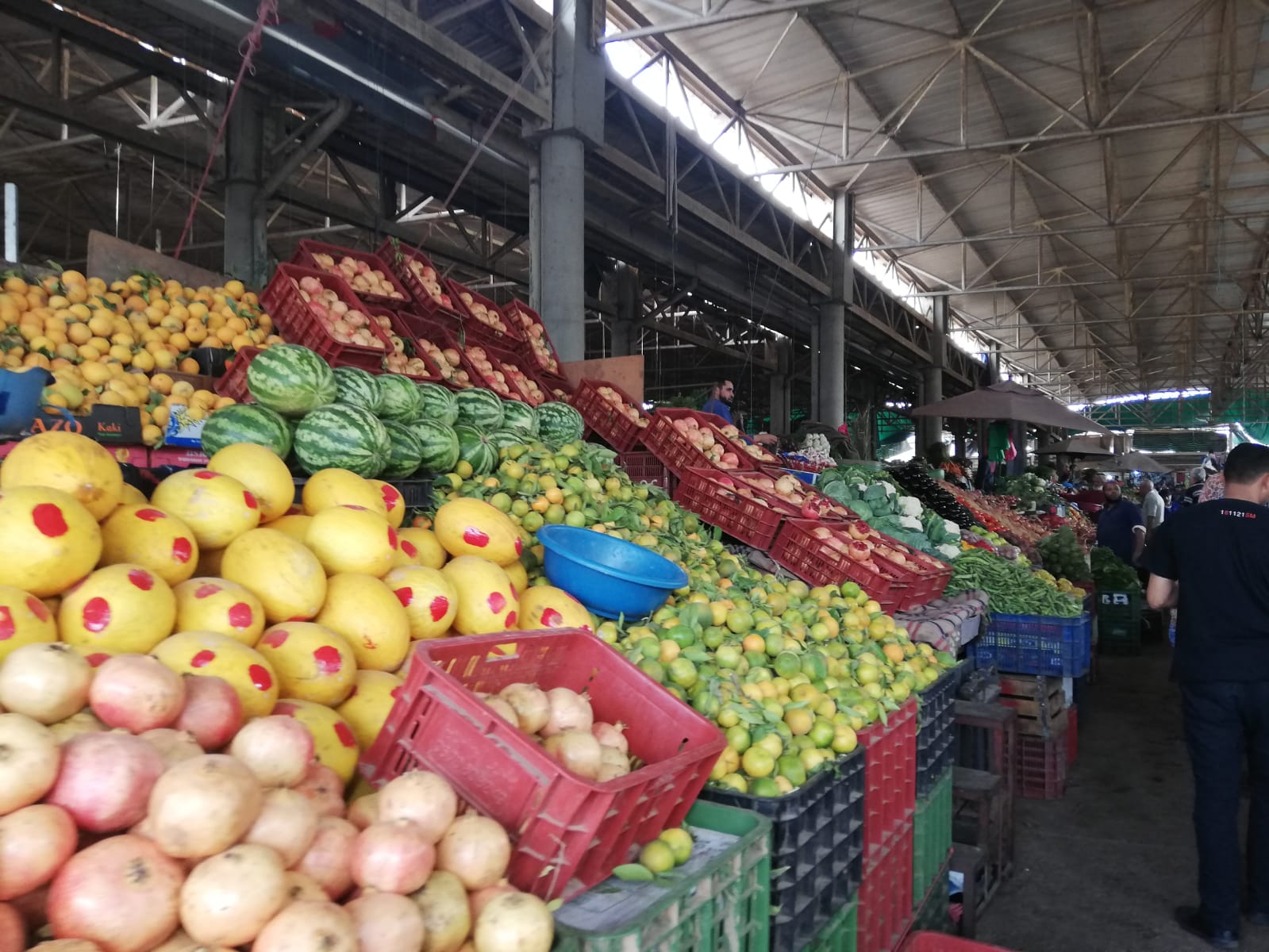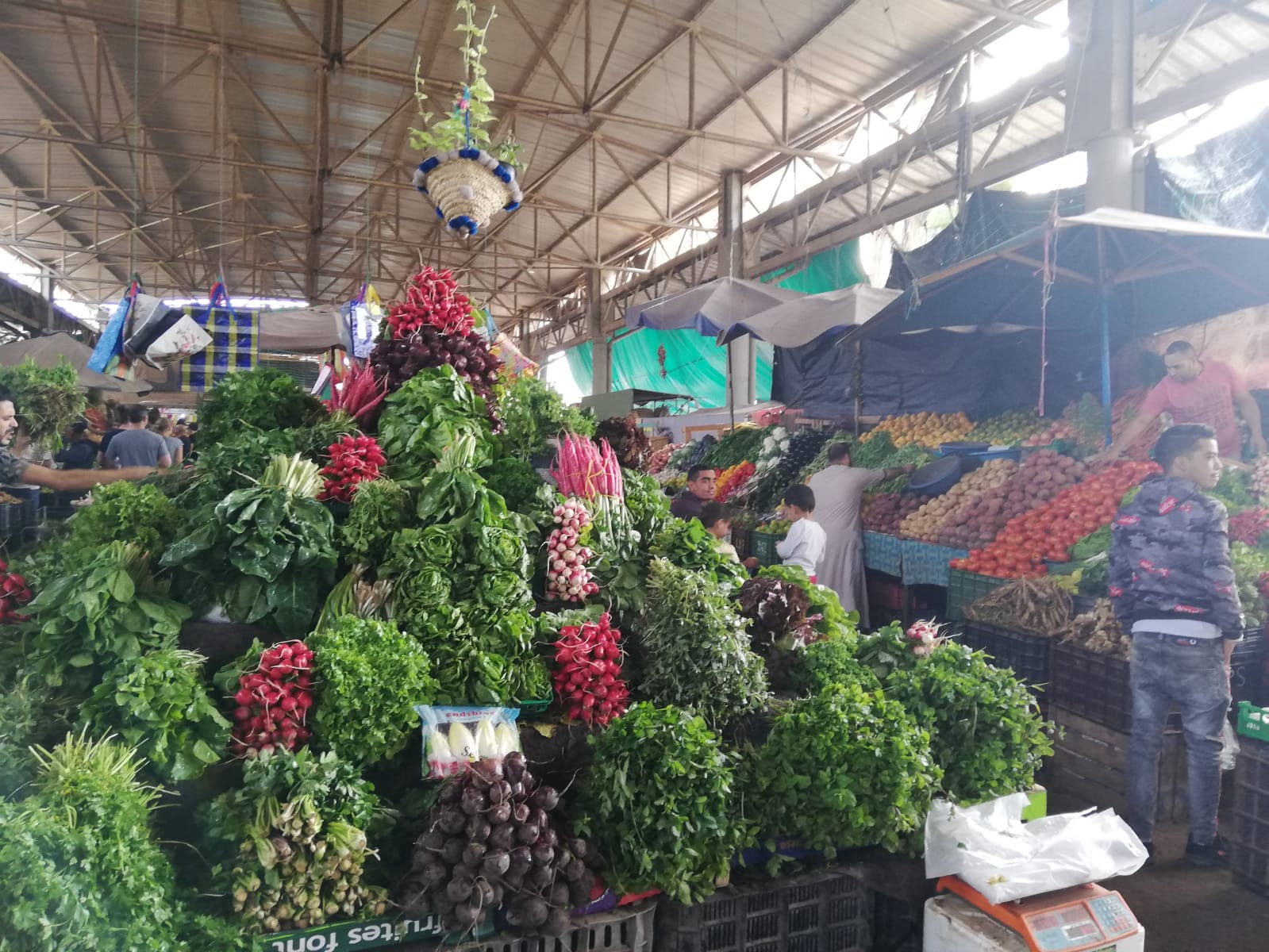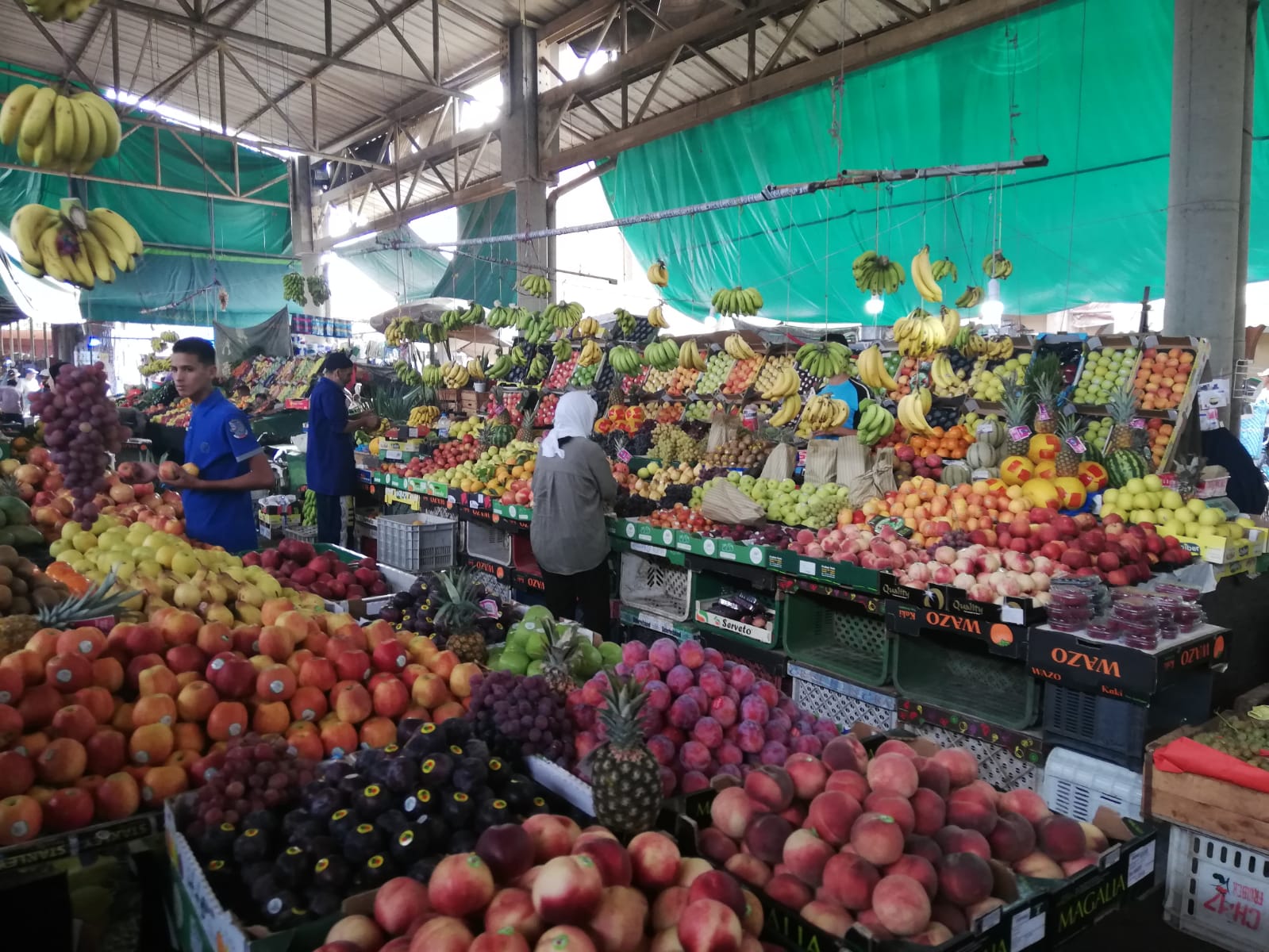 During your time in Agadir you will probably hear when it is time for prayer because of these mosques. Even though non-Muslims are not allowed to enter, the outsides of these mosques are worth to see. The architecture and the details of all mosques in Morocco amaze me and I think these mosques are just gorgeous. There are two mosques relatively close to each other: Lebanon mosque and Mohamed V mosque.
La Medina d'Agadir chez Coco Polizzi
After the earthquake in 1960 an Italian-Moroccan artist named Coco Polizzi designed a new medina in Agadir as a reconstruction of the old medina. Using traditional Berber techniques, this medina feels like an open-air museum. Even though it is not the 'real' medina anymore, I do think that it is worth the visit! It is a nice and quiet space and with the entrance ticket you will get a free drink at the terrace. Ticket costs 40 dirhams.