In 2017 we travelled to Sri Lanka. I was very excited as I always wanted to go to India and I felt this would be a little bit like 'Little India'. In some way this was right and it reminded me of the image I had of India, but Sri Lanka is an independent country with lots of unique places to offer itself. In this blog I will share my favourite places in Sri Lanka, but of course, the country has many more great places!
Let me start with probably my favourite place in Sri Lanka: Kandy. This cultural capital is located in the middle of the country and is home to one of the most interesting festivals I have ever been to: Esala Perharera. During the time of the festival, Kandy is transformed into a bustling city with big crowds of people. This is why we did not go to the famous Relic of the tooth of Buddha in the Tooth temple. But, if you are in Kandy in the low season (away from the big festival) then you should stop here as it is part of their cultural beliefs. What I like about Kandy is its relaxed atmosphere, with small coffee bars in the streets and the characteristic street views of normal daily life in Kandy.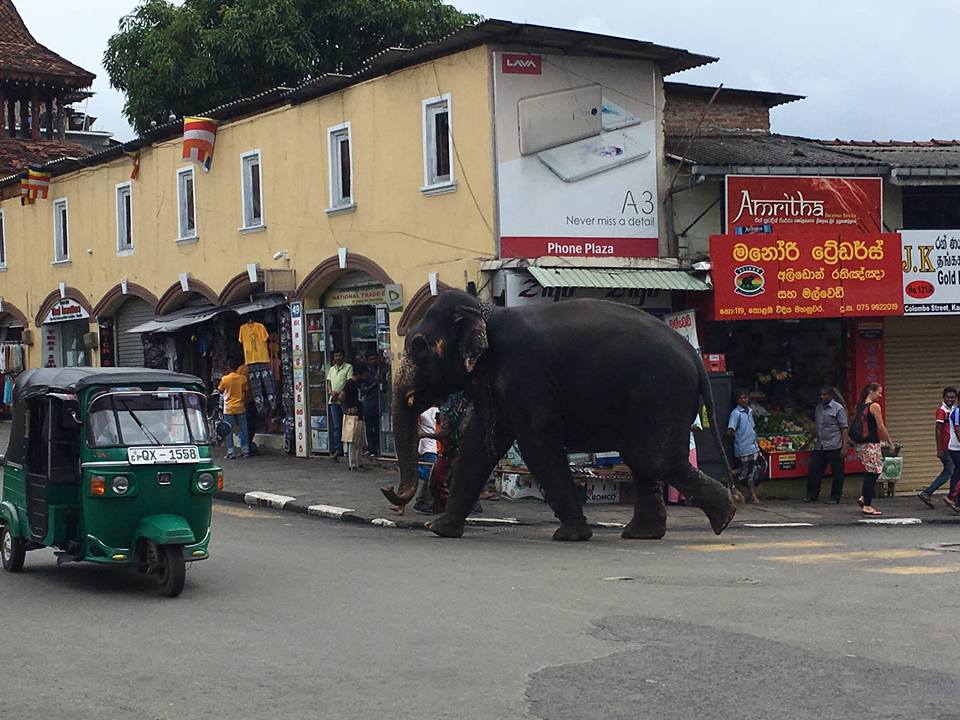 If you are planning your trip close to the dates of the Esala Perahera, I would definitely suggest to plan your way through Sri Lanka around this festival. It is very worth it to stop in Kandy during this festival. However, you do need to take into account that to have a spot in the streets to see the festival, you need to 'buy' a chair. As more and more tourists want to experience this festival, organisations sell these chairs for crazy high prices so you got to make sure to make a good deal. We were able to last minute buy four chairs at a corner spot which gave us an amazing view on the dancers, musicians and elephants (you can question the use of elephants for a festival like this…)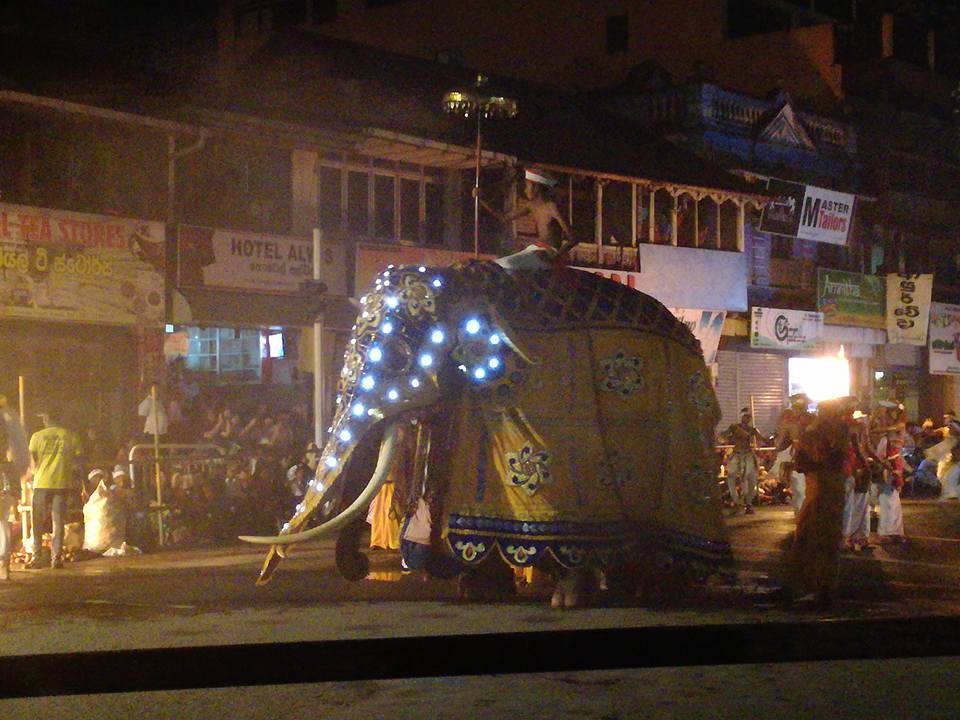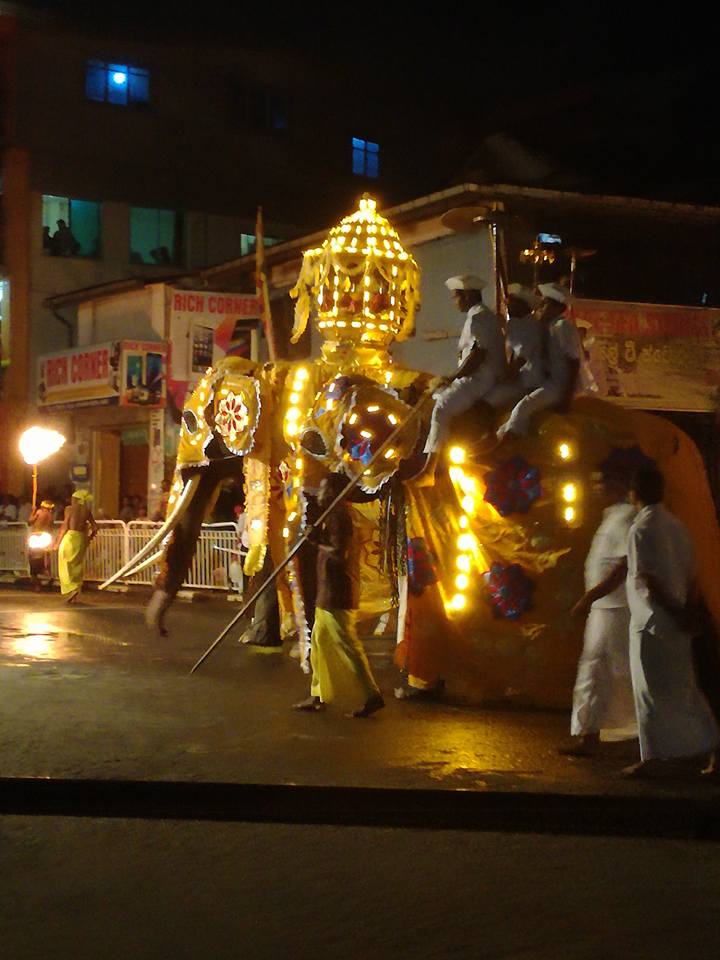 And mostly the way to Ella is why this place deserves a spot in this list. The train ride to Ella is named as one of the most beautiful train rides in the world and I can understand why. Trains in Sri Lanka are full when they are really FULL. We often saw people hanging out of the trains, or jumping in when the train was already leaving. The train ride to Ella is a popular one, so make sure to be on time or sit like us on the ground near the doors. To be honest, this gave us a real local experience, instead of traveling the more expensive and comfortable first class. During this ride, you will encounter beautiful mountains, nature and people on other trains.
Ella itself is a nice and relaxed backpackers town with a lot of nice restaurant options and also a few day trekking's. I still regret not going to the 9 arches bridge, but we did do the 'Little Adams Peak' trekking. As the real Adams Peak is very wet during our summer months, we decided to skip this hike and do the little one in Ella instead.
Because of the civil war between the military of Sri Lanka and the separatist Liberation Tiger of Tamil Eelam, the north of the country was a no go area for a long period of time. Now, Trincomalee is one of the places in the north that are less discovered than the other places in the country. Think of beautiful beaches and Hindu temples where there are mostly local people and the hospitality of the local people who are happy there are finally tourists coming again!
A must-see in Trincomalee is the Koneswaram Temple where you can see Hindu architecture and its worshippers. Of course my sister and I (both tall and blonde) were asked for pictures, and we decided to make use of this opportunity to get a picture with the locals ourselves. It turned out to be a beautiful and colourful picture! (See photo at the top of this blog).
Another activity, besides going to the beach, that is popular in Trincomalee is to go dolphin / whale watching. Unfortunately, we were unlucky as we did not see a blue whale (the people after us saw one..) but we still enjoyed all the dolphins playing with the waves! Taking a boat is also a nice way of experiencing the country from a different angle.
4. Sigirya or "the Lions Rock"
One of the famous places of Sri Lanka is the Lions Rock, or its real name: Sigirya. Sad thing is that this is probably the most touristy spot of the country. Think of climbing the rock in a queue.. However, think about the beauty of this rock and the landscape in which it is located then you will understand why it is so famous by the masses. You can climb the rock all the way to the top where there used to be a fortress, now it only functions as a viewpoint.
If you want to have a more quiet experience, you can choose to climb the Pidurangala Rock which will have a view on the Lions Rock. Or if you have plenty of time, you can choose to climb both and then decide which one you liked best. Unfortunately, we did not have enough time to do both but it is definitely on my list!
Anuradhapura once was the capital of Sri Lanka. This is why the Buddhists build a lot of temples, stupas, elephant statues, etc. in this city. Some of which are nicely restored and show the culture of Buddhism. Do not forget to bring socks as you will have to take off your shoes and the ground is crazy hot because of the sun! For history lovers, Anuradhapura is the place to be and learn about Buddhism.
I would recommend to combine Anuradhapura with a visit to Mihintale, which is seen as the birthplace of Buddhism in Sri Lanka. Here you can climb to the top of a holy rock and see some more Buddha statues and stupas. But be aware of the monkeys! They can get a bit too interested in your food and try to steal it..
This little sea side town is known for its VOC influences. Sri Lanka once was a colony of the Netherlands, which is why you can still find old VOC signs and other old buildings. As it is UNESCO heritage, it gets preserved in its original state. I loved the relaxed and nice atmosphere in this little town, that is surrounded by water! Discover all the monuments and take a walk on the city walls.
Looking for a destination where you will have the beach to yourself? Tangalle is your place to be! Tangalle is a very, very small town in the south of the country and is the perfect place to unwind from all the impressions of the cities.
This place is famous for its caves. Inside these caves you can see a lot of beautiful Buddha statues and paintings. The whole atmosphere feels very spiritual and special and is perfect to combine with one of the national parks like Minneriya and the Sigirya rock.
Sri Lanka is also home to many different national parks. It has a great variety of animals like elephants, deers, crocodiles, leopards etc. As there are lots of different parks spread over the country, it can be difficult to choose. We decided to go elephant watching at the lesser known Giritale national park and look for leopards at Yala national park. Unfortunately, no leopards for us, but still a lot of other beautiful animals!