As I am from the Netherlands and it often rains in this country, I always prefer a destination with lots of sun to travel to. Not only brings the sun warmth and a nice tan (however, I always turn red immediately..) the sun is maybe at its most magical when it is about to set.
Lots of people come together to watch the sun disappear after a full day of activities. I always think about the places where the day will start after it ends where I am at that point in time. As I love to sleep, I prefer watching sunsets over sunrises.. Which is why I would like to share my 7 favourite places for watching the sunset that I have experienced so far.
Walakiri Beach, Sumba Indonesia
This beach was already mentioned in my Sumba highlights post, but I think it also deserves a spot in this list. The sunset here creates a beautiful image of mangrove tree silhouettes. These trees look like they are about to dance, which is why they are often called 'Dancing Trees of Sumba' and people pose with them as if they are dancing. This trip was very special to me as we went to Indonesia to do research about waste management on two islands: Sumba and Belitung. I will never forget the beautiful people we met and the experiences we had..
Sleeping in the desert was on my bucket list already for a long time. To see the sun set in this desert with nothing around you and in full quietness is just magical. The desert gets filled with beautiful sunrays and colours and if you are lucky you see a family of camels passing. After the last string of light the desert is dark and you will see a sky full of stars..
Hassan II Mosque Casablanca, Morocco
This spot is perfect for the ones that love architecture and photography. The mosque with the colours of the sun shining created magical pictures. During sunset a lot of families come to the square in front of the mosque to enjoy a nice evening out. The Moroccan culture and architecture in combination with the colours of the sunset is the reason why this place is in this list.
Another spot in Morocco to enjoy a beautiful sunset is on the beach of Agadir. Now that I live here, I look out of my window every night to enjoy the sunset. Every single time I get amazed by the different colours of the sky. At one point, the whole sky turns a bright purple and in combination with the mountains in the background and the palm trees, this is a must see sunset!
Liberty Bridge Budapest, Hungary
For this next sunset we are going to Europe. Of course, to enjoy a nice sunset you do not have to fly for hours. There are a lot of beautiful places for sunsets closer to home. This next one is in Hungary, which I experienced with my sister during our interrail trip. In our hostel they told us to go to Liberty Bridge during sunset. During this time of the day, people from all over the city come to this bridge and climb on it to find the best spot to sit and watch the river. Here, the sun will set behind a mountain and you will have a beautiful view on the river and the city. The whole experience of sitting (or standing) on a bridge with lots of people around you is a unique way to end your day!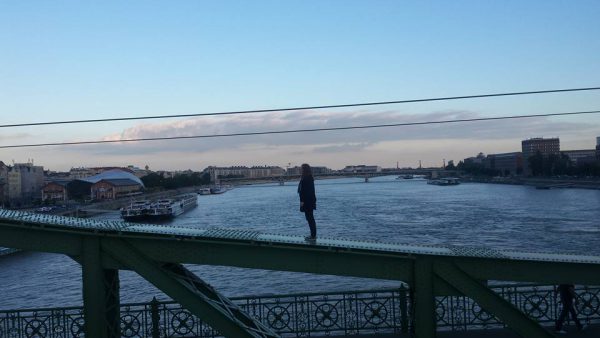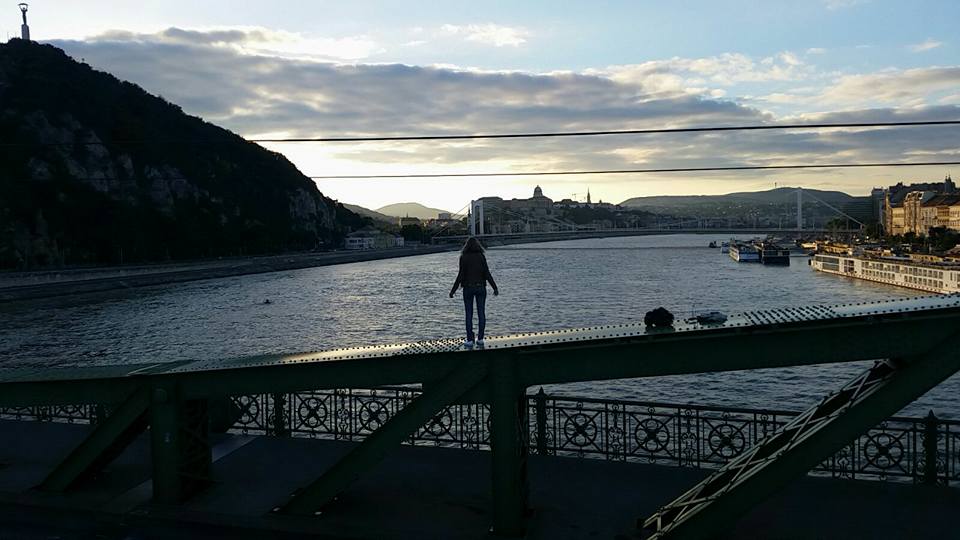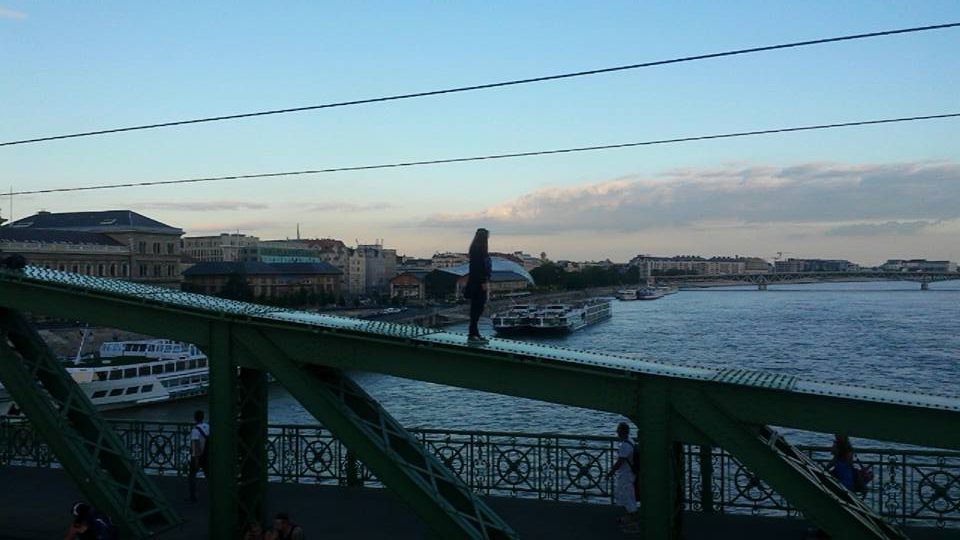 I experienced this sunset when I was traveling alone through Italy for my research. Being alone while watching the sunset does not make it any less special. It made me more aware of how privileged I am to be able to travel and enjoy beautiful views like these. Termoli is a small harbour town in the region of Puglia and this sunset shining on the pastel coloured houses looked amazing.
For this last sunset we have to travel all the way down under to Monkey Mia in Western Australia. We also have to travel far back in time as I experienced this sunset in 2007! But the fact that I still remember this place says it all. Imagine being at a tropical beach, watching the sun set and see a dolphin swimming right in front of that fire red sun. Do I need to say more, mate?