There is a big possibility that you have never heard of Sumba before in your life. I had not heard of it in my life before my University programme announced that we were going to do research on the island of Sumba. Sumba.. sounds quite exotic right? Well it really is a rough diamond with a lot to offer to travellers. In this blog I will list my favourite spots of this almost undiscovered island.
Multiple Indonesian airlines operate between Sumba and for example Bali. Garuda Indonesia is an airline that operates and is a member of the Sky Team Alliance. From Bali it takes around one and a half hour to get to Sumba and along the way you will have the most beautiful views of multiple Indonesian islands. You can either fly to the airport of Waingapu (the capital of Sumba) or Tambolaka which is located more to west of Sumba.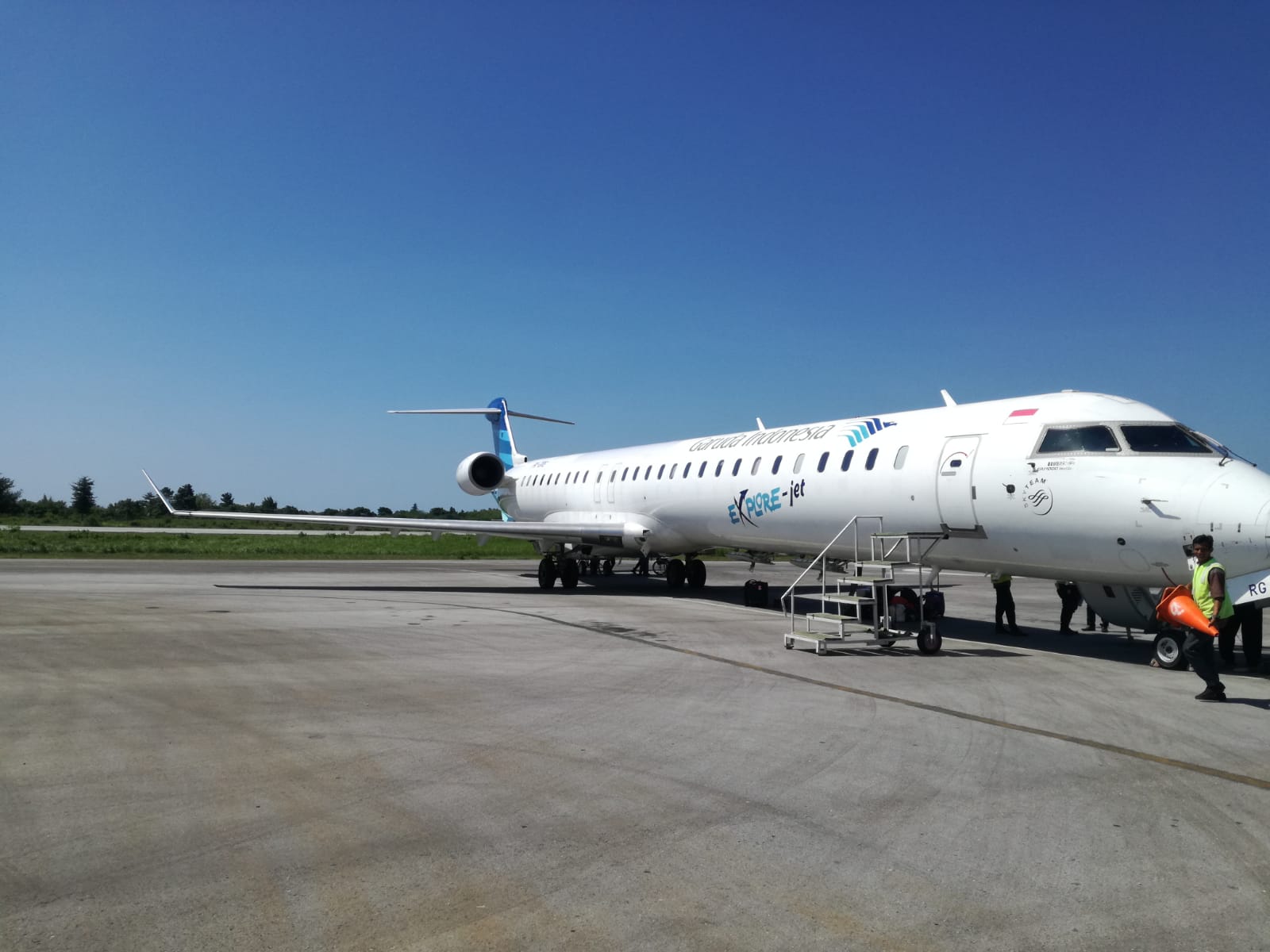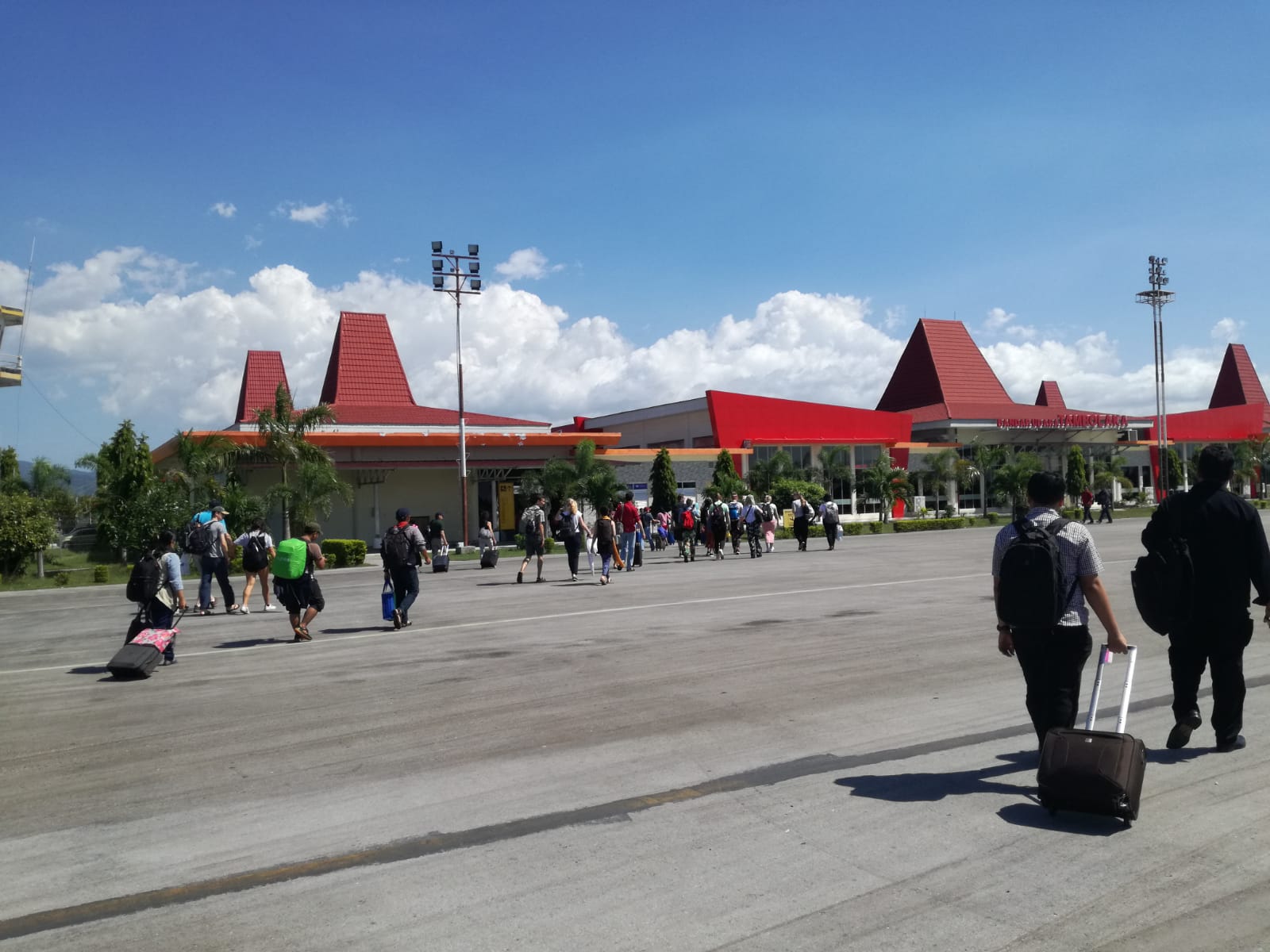 Getting around Sumba is quite a challenge. As Sumba is still very underdeveloped it does not have many good roads. A 4W drive is most of the times necessary. We always arranged a driver at the hotel to take us somewhere and wait for us at the destination. If you choose to do this, be prepared to pay more than you are used to spend in Indonesia. This is simply because the roads are bad and public transport is (almost) not a thing on this island. If you dare to, you can also choose to rent a motorcycle and explore the island by yourself, this will give you freedom to move around, however, if something happens help is most of the times far away.
Another option is to arrange a 'tour' with a local tour operator like Tour Sumba. We used this little company when we travelled to the eastern part of the island for a few days. You will get a guide and a driver and they will take you wherever you want to go. We were really happy that we had them, as the roads are often hard to find!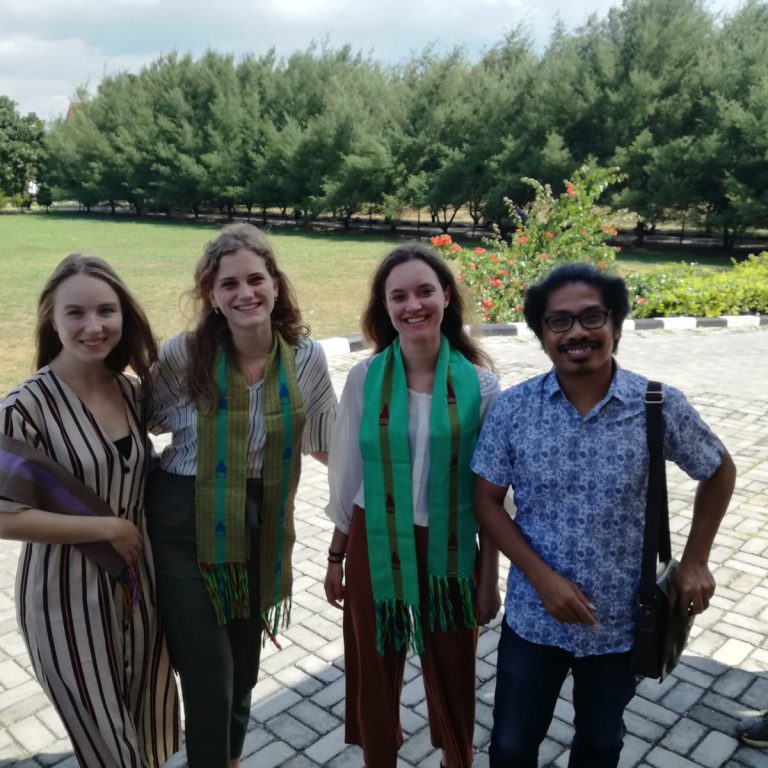 With our guide of Tour Sumba
If you arrive in Tambolaka, you arrive in the Southwest Sumba Regency. Here you can stay in a hotel and go to some highlights like the Weekuri lake and Mandorak beach (pantai) by car.
About an hour drive west from Tambolaka you can find the Weekuri Lake. This big lake is located in the middle of the woods and is beautiful blue/green of color. Here you will be probably the only (foreign) tourist, surrounded by some local people that try to sell something. You can swim in the lake which is salt because of its opening to the sea. The local people build a small diving board for those who want to experience some adventure. Would you dare to jump? After some swimming you can walk up to see the lake from above and see the difference between the rough ocean and the quiet lake.
Nearby the Weekuri Lake there is a small beach what I would like to call paradise. Pantai Mandorak is surrounded by palm trees and green grass. On the white beach there are some traditional fishing boats and in the bright blue water some big rock formations. Again, here you will find almost nobody besides a few local people or Indonesian tourists: perks of going to an unspoiled destination.
About an hour drive south from Tambolaka you will find the small village of Waikabubak. Now you are in the West Sumba Regency and here are also some pearls I would like to share with you.
40 minutes from Waikabubak you will find a beautiful waterfall (air terjun) called Lapopu. This waterfall is famous by local people for swimming and jumping off the waterfall. Enjoy a nice swim and try to beat the strength of the water of the falls!
The name says it already: Bella! Palm trees, green grass white beach, blue sea and white rocks on both sides of the beach. When you go to the right side of the beach you might find an opening which will bring you to small cave with water.
Another beach located close to some nice home stays and surf hostels is Kerewei. The road to this beach is just magnificent and on the beach itself you might find a dog or a local person. This beach is more rough but still worth the visit, even only for the road to the beach.
The road to pantai Kerewei
For going from West to East on Sumba we travelled with Tour Sumba. This nice local travel company brought us in the afternoon to the eastern part of Sumba. Of course with only a few good roads, you should not expect a very comfortable experience. Also, do not be surprised when the road gets blocked by cows, sheep, goats, which makes this trip even more special. To explore the part of East Sumba that we explored it is easy to stay in the capital of Sumba: Waingapu. There is not much to this city, so I would suggest to get back to nature as soon as you can!
As a little kid, did you every watch the Teletubbies? Well I did at least, and this place reminded me of this tv show because of the green hills. This big, green, open space does not look like an Indonesian island at all, which shows the diversity of Sumba's vegetation.
'Bukit' in Indonesian means 'hill' and Sumba has a lot of them! I already told you about the Bukit Teletubby, but Persaudaraan is also gorgeous. From this hill you have an amazing view over grasslands, rice fields and palm trees. Just look at the picture and you will know why it is a must visit on your Sumba trip!
After an hour and a half drive and a walk through the bushes (this is why we were happy to have guide with us) you arrive at the Wai Marang falls. One word: wow. I have never experienced such a beautiful pearl in my life. This waterfall is hidden in some kind of cave and has bright blue water. The cave creates a kind of pool in which you can swim. It is crazy that places like these are completely quiet and the beaches of Bali are crowded. Anyway, I am really happy as this gives Sumba the possibility to develop without mass tourism. Go here and enjoy the quiet beauty of what Sumba has to offer.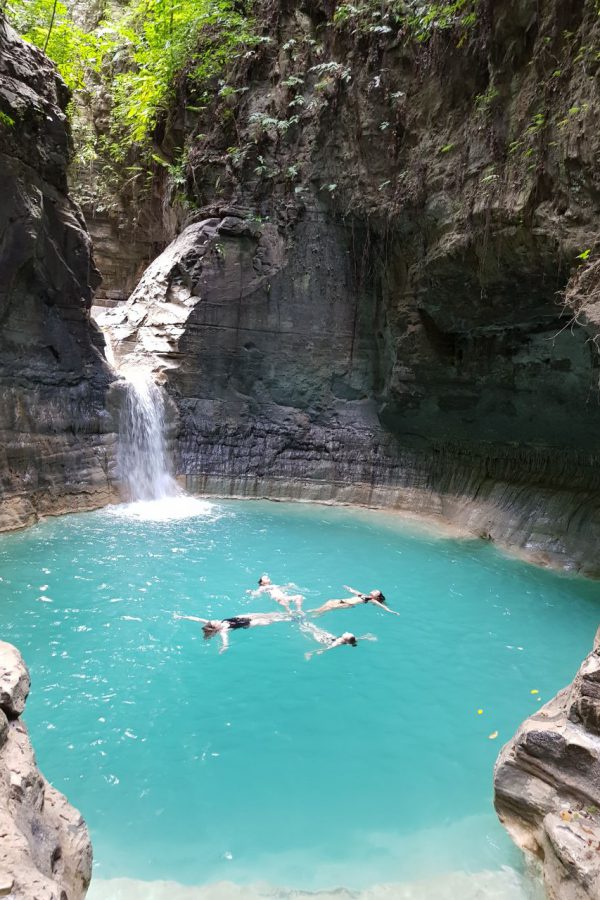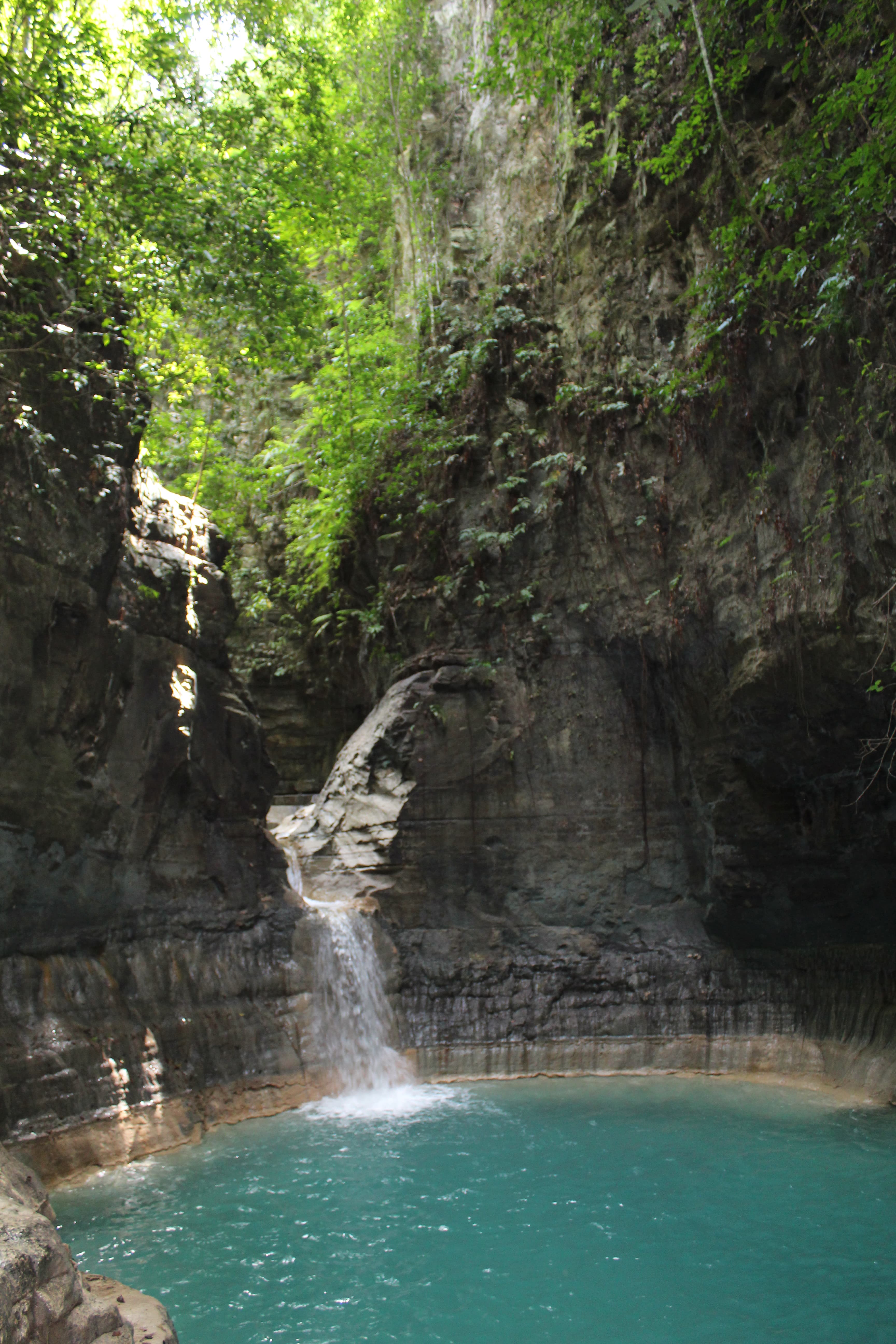 Then, when the day is almost over, the sun is going down. You have one spot left on your list: Walakiri beach. This beach is known by mostly Indonesian tourists as the perfect spot for sunset. During sunset the beach will get flooded by high tide as this is exactly what you want. At this point, the mangrove trees on the beach are in the water and look like they are 'dancing'. This is one of the best sunsets I have ever experienced in my life. But be careful! The sea is home to tons of beautiful thin starfish.
When visiting Sumba, this should be definitely on your list. Sumbanese villages are characterized by its unique houses. The roofs of the houses are cone shaped and it is believed the higher the closer to their gods. Also this roof serves as a storage place. In every village you will find different sizes of these houses, the biggest being the one of the most important person, often the chief of the village. Using skulls of buffalos they show their prestige.
So now you know some of the best spots of Sumba, but of course this island has so much more to offer! There are still some spots on my bucket list and I will definitely go back. This island made such an impression on me no other place has done before.
As Sumba is not very well developed for tourism, the amount of hotels is little. We even stayed in Tambolaka in a hotel that was not even finished yet! However, Sumba is home to worlds best resort: Nihi Sumba. But of course, a resort like this one comes with a price. So if that is not really your budget and to make it a bit easier for you, I listed some of my favourite places.
Tambolaka and surroundings
Oro beach houses: located at the beach this little accommodation with around 5 cottages is located in the middle of nowhere. The owner of the accommodation cares about sustainability and offers a water tank with filtered water where you can fill your bottles. The bathrooms are partly open so you shower without a roof, which gives it a very adventurous feeling. If you go outside during the night, you will see a ton of beautiful stars in the sky. In the morning you can enjoy a fresh made banana pancake. Sometimes its good to be of the radar right?
Musa Homestay: These kind people picked us up in the middle of the night after we left our accommodation (will come to that later). They gave us bananas and some tea and showed us our 'rooms'. The rooms consist of a hut with a mattress on the floor and a mosquito net. The toilet has to be flushed with a bucket of water and the shower is a bucket of water. But in exchange for some luxury, your staying at the property of local people ON the beach. We could hear the waves from our bed. I think everyone should experience this once in their lives.
Rumah Budaya: this accommodation is at the same time a little culture centre of Sumba. The buildings are shaped in the same style as the local villages and this is a great place to stay when you are in Tambolaka.
Sumba hospitality foundation: this completely sustainable resort is at the same time a school for Sumbanese students to learn about the hospitality industry. We visited this place during our research. However, we did not stay here as it was above our budget.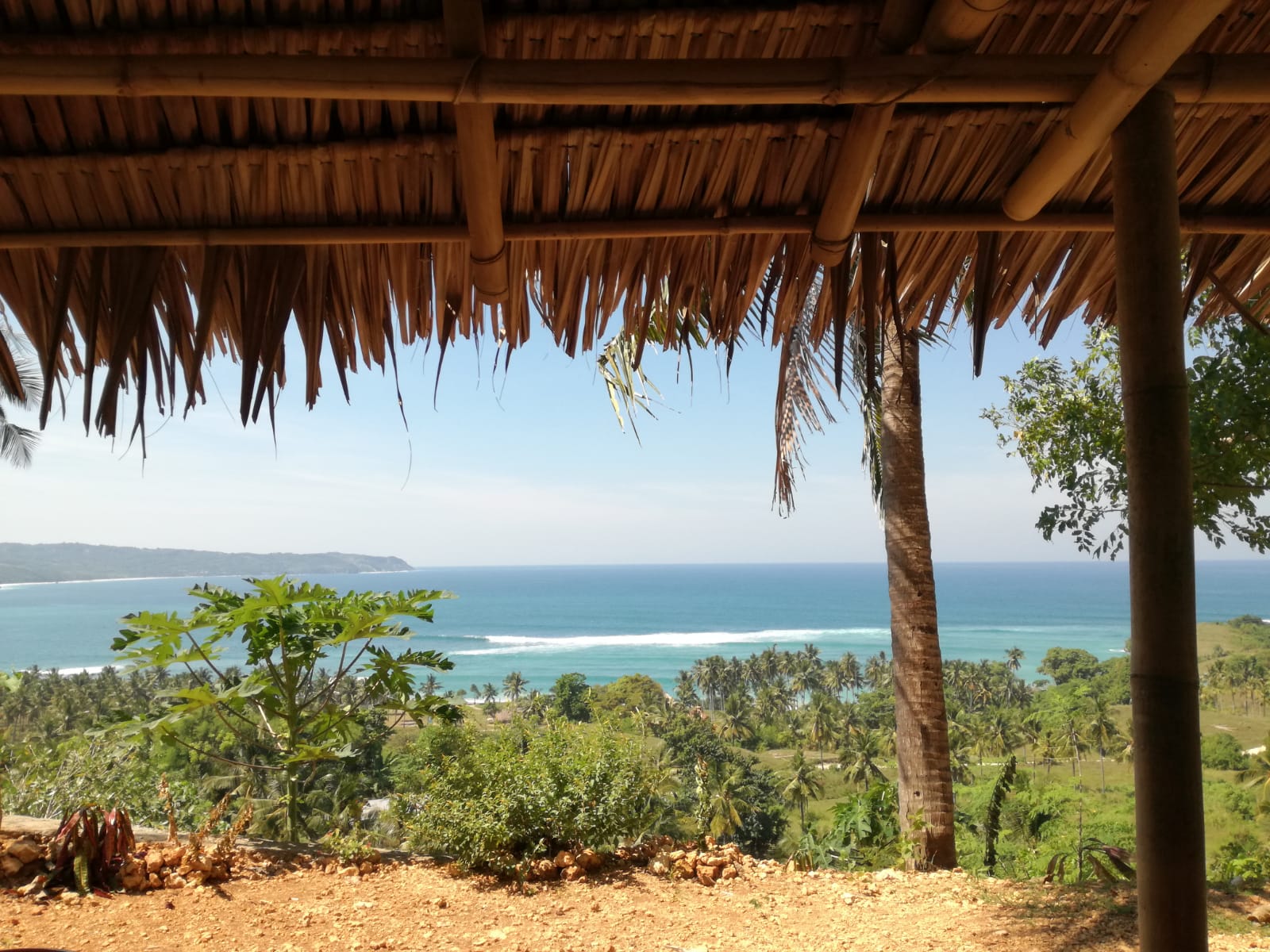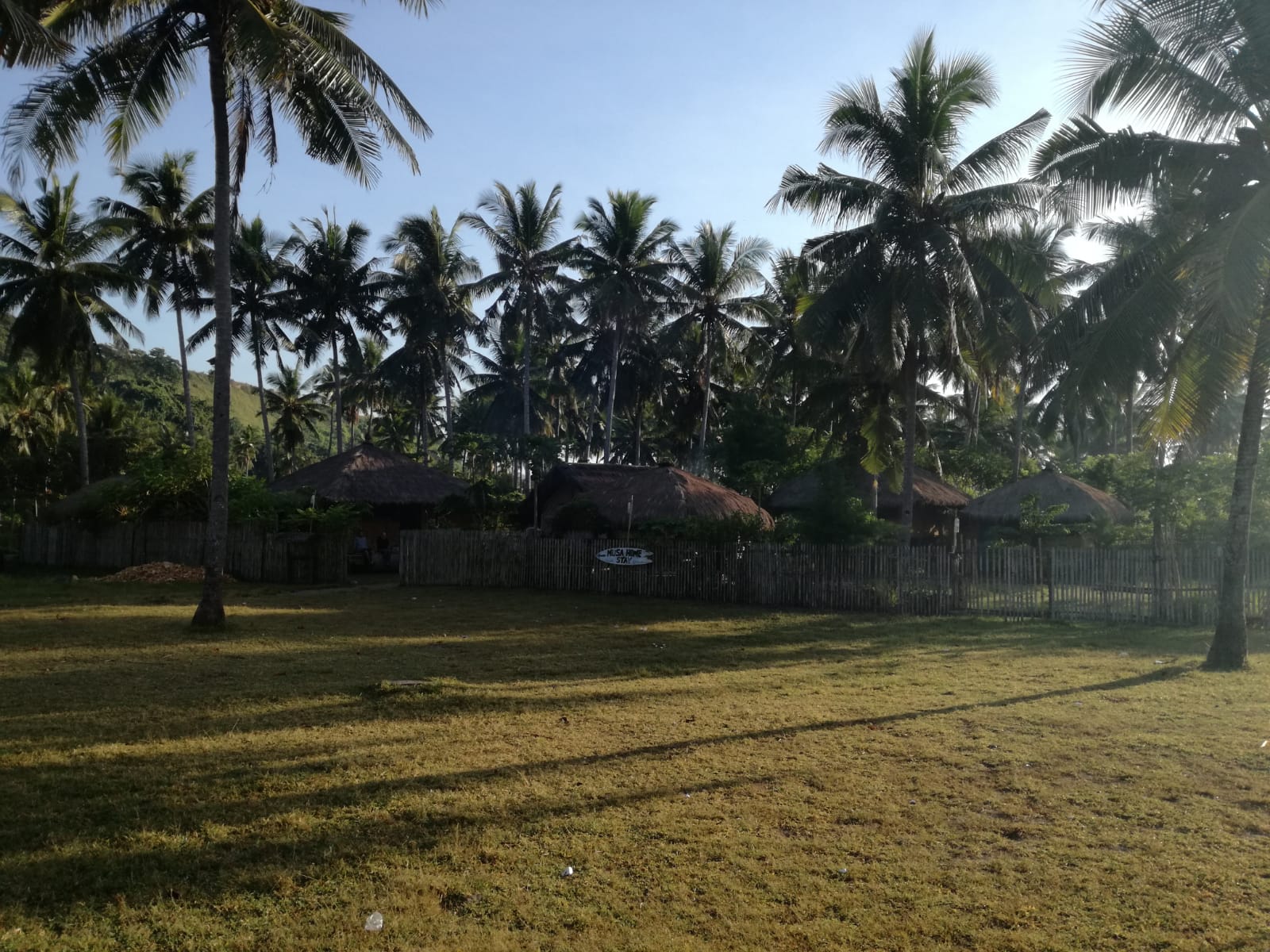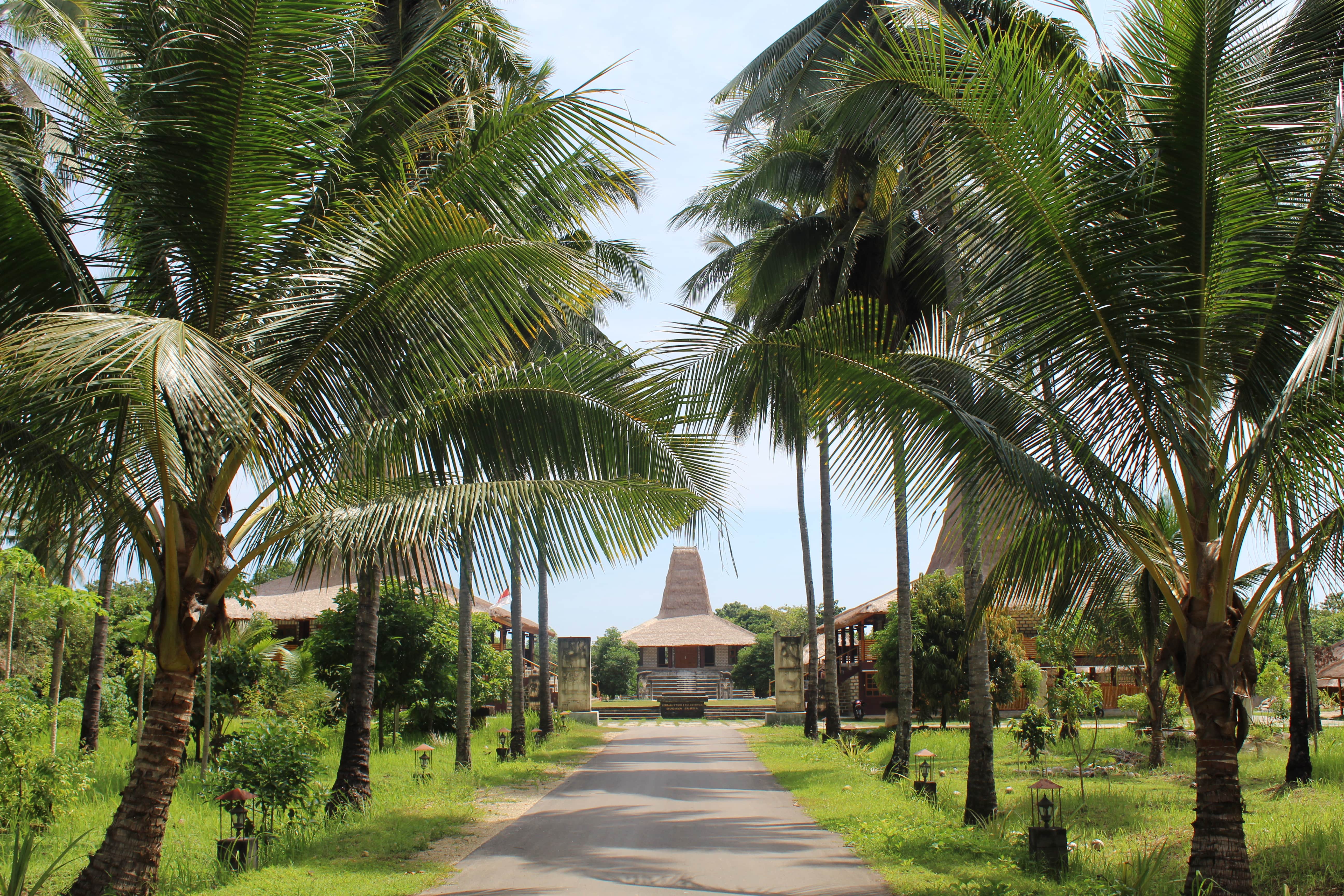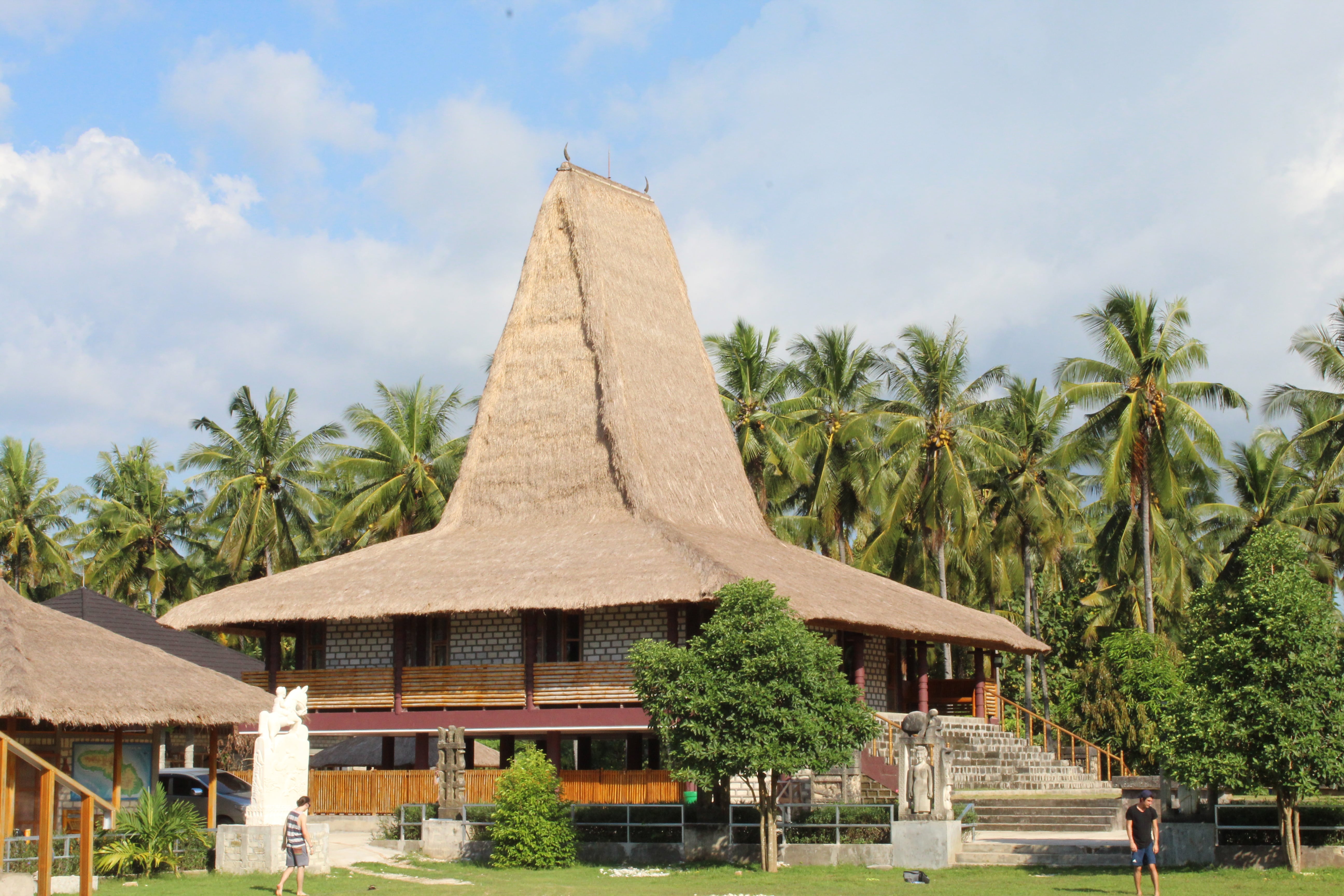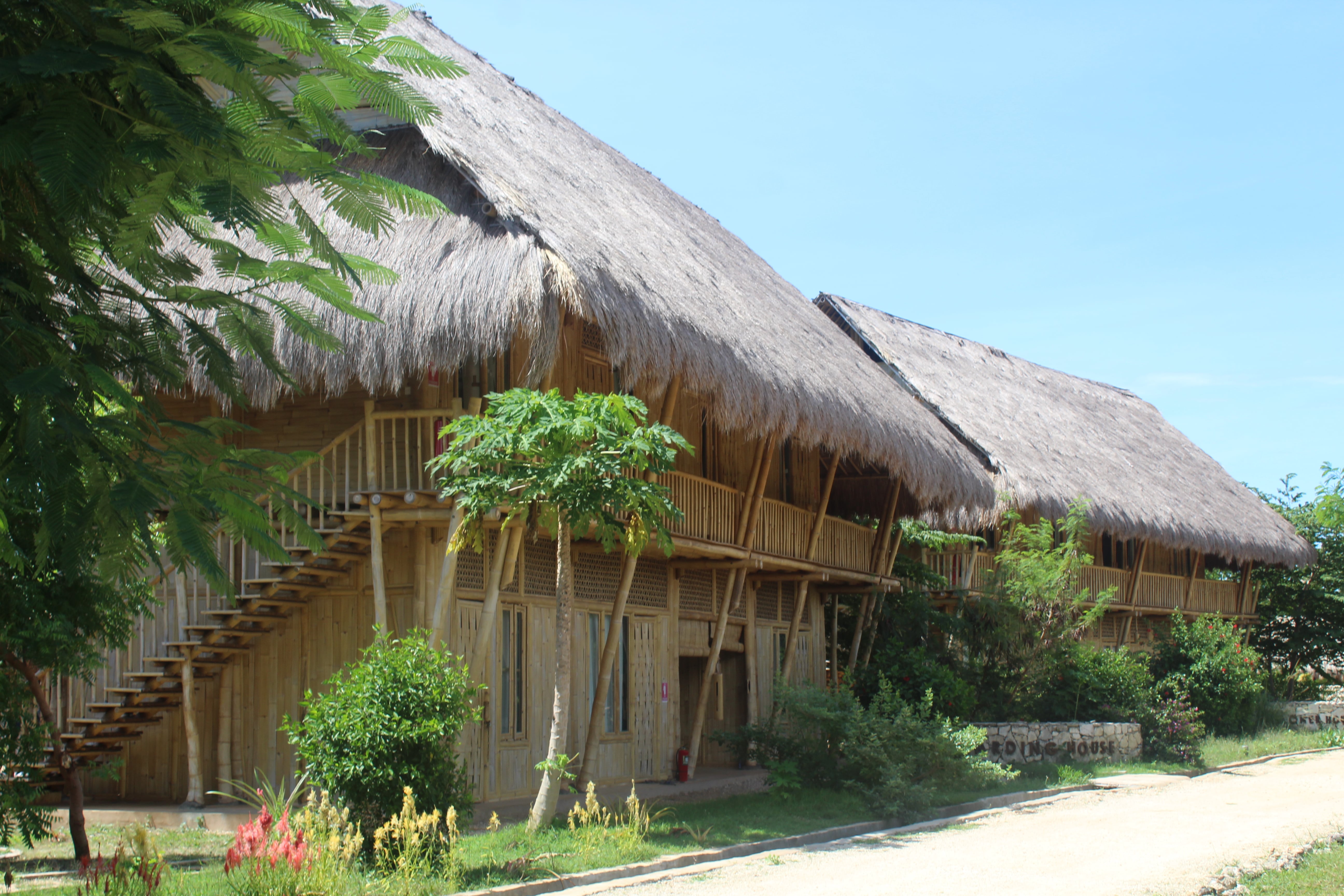 Sumba Hospitality Foundation
Do not stay here! Sumba Nautil Resort
This is the place where we left in the middle of the night. The owner of the hotel is the unfriendliest person I have ever met in my life and we ended up in a fight. The location is beautiful but that does not weigh up to the fact that the staff is the worst. If you are in doubt: read the negative reviews on Tripadvisor. Instead: go to Musa home stay or Sumba Sunset Surf Camp where we met kind local people and most importantly: felt safe.