Italy, famous for its kitchen. With pizzas, pastas, spaghetti, risotto, lasagne, bruschetta and limoncello as examples there is something to like for everyone. Maybe this is also why I love this country so much and loved living here. When living in an Italian city you will definitely try out a lot of nice restaurants. At least that is what I did.. In this blog I am going to share my 12 favourite places to or drink in Rimini. Yummmm..
Let's just start immediately with my, by far, favourite restaurant in Rimini: Il Cortile in Centro. Here you can try out all kinds of pizza with the most creative combinations and ingredients. The staff is very friendly and the place is almost every night full, so make sure you book in advance! I have to be honest with you.. of all the times that I went to this restaurant I only tried two pizzas. This is because the one that I tried out first (Cedronella), became my favourite pizza ever immediately. With fresh burrata, mashed eggplant and sundried tomatoes. I had struggles choosing another pizza because this one was soooo good! I miss this place so much..
This second restaurant was my favourite for all other Italian dishes, like pastas. They have the most amazing vegan tagliatelle here. Everything is freshly made and they also offer the regions dish: piadine. Unfortunately they do not offer a vegetarian one. This restaurant is colourful and cosy and I love every dish as they also offer a lot of vegan and vegetarian options.
This little lunch restaurant is located near the campus of Rimini (Bologna University) and serves all kinds of vegan dishes. The atmosphere here is cosy and relaxed and it is very nice to have an all vegan restaurant. They change their menu every once in a while, which keeps in fun to try new things.
If you had a tough night out and you are craving for a good breakfast, this is your place to be. The White Bakery is decorated in full American style and offers all kinds of pancakes, waffles and other sweet stuff. These dishes are super heavy but also so nice! This was our go to if we were craving something sweet.
This restaurant is located on the other side of the Ponte di Tiberio and looks like a real Italian living room. They offer traditional dishes like tagliatelle con funghi. Very nice restaurant if you want something typical Italian.
I visited this tiny restaurant with my mother when she was in Rimini. It is located close to the beach and only has 2 or 3 tables. The owner of the restaurant makes everything fresh and has 2 different dishes to choose from every day. I had one of the best eggplant lasagnes ever. He also uses only bio products, so do not look weird when he serves you wine in a paper cup!
Flower burger is located near the beachside. In this little restaurant chain you can order all kinds of vegan burgers in different colours with different ingredients. The different burgers make a very colourful atmosphere.
This bar is perfect for when you have lots of work for school but cannot stand that boring room of yours anymore. Sit down and order a nice cup of coffee or one of their fresh lunch dishes. I loved to come here with my laptop and work the afternoon. In the bar there is also a small shop with cute vintage looking items.
9. Ice cream at La Romana
In this list of places a good ice cream place cannot miss of course. If you have never been here, you do not know what really good ice cream is. With the smallest size cone you can choose white or dark melted chocolate for in your cone. After that you can choose 2 flavours which are delicious and top it of with some whipped cream. In Italy it was always time for ice cream: experienced something good? Celebrate it with ice cream. Bad grade? Eat your feelings away with ice cream. Feeling bored? Just go for ice cream. Winter or summer it does not matter, Romana is your place to be!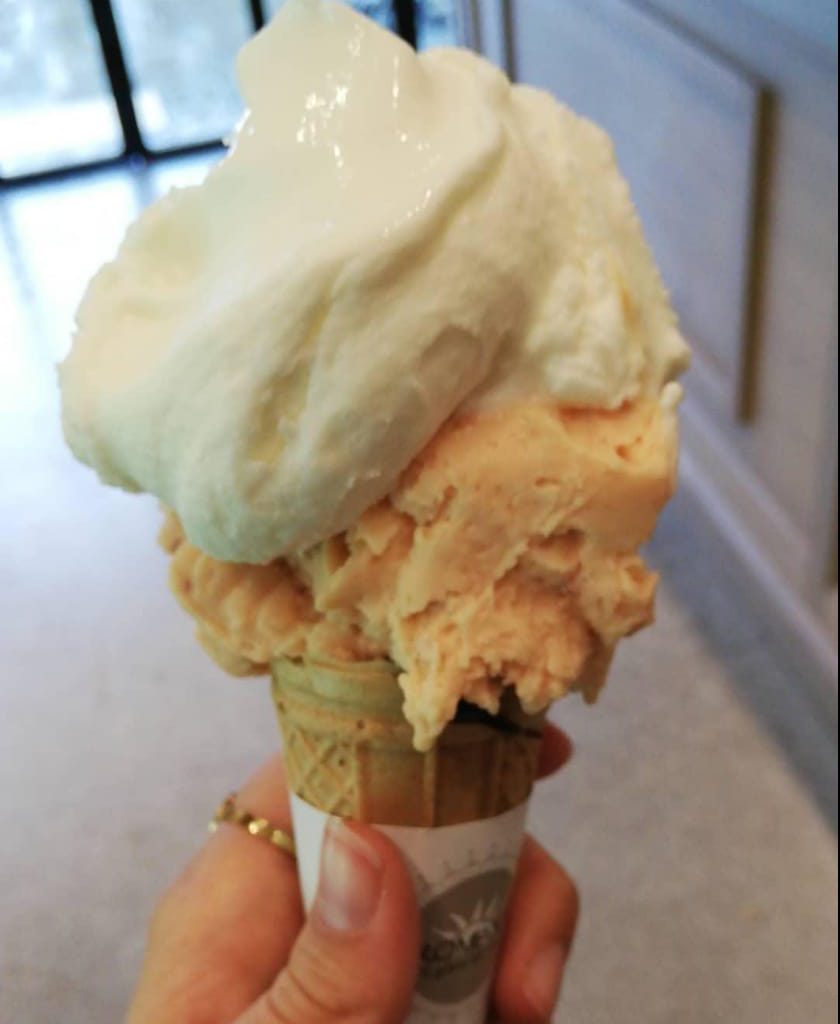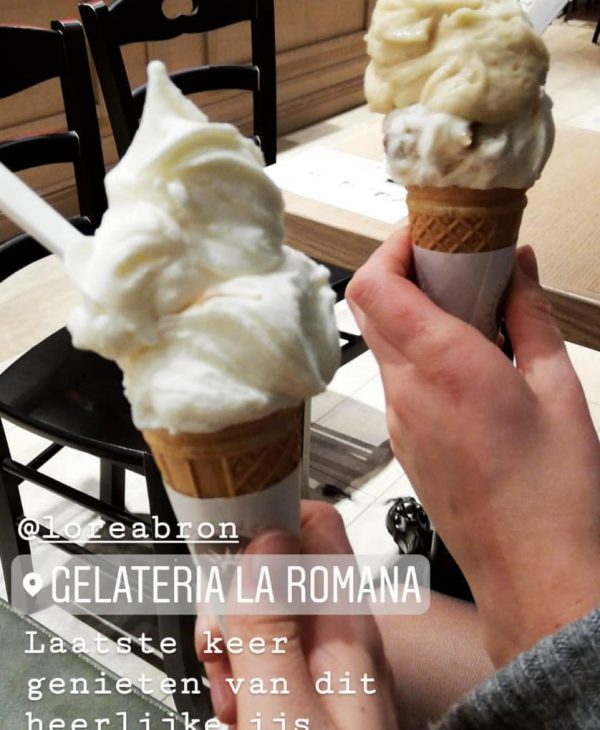 The last part of this blog is about a tradition in Italy that I love very much. This tradition is called: Aperitivo. Italians eat their dinner quite late, but before they go for dinner they do an aperitivo. This means that around 6 o clock you go for a drink and enjoy some nice snacks from a buffet. When you buy a drink, the aperitivo is (most of the times) for free! I will list my 3 favourite aperitivo bars in Rimini as this is a tradition that you want to experience!
This small bar is perfect for drinking nice cocktails before going out or enjoying a drink and trying their aperitivo. Plates with fish, pasta, meat and salads are standing in the back of the bar waiting for the visitors to fill their plates. Of course, you should not eat too much if you want to go for dinner afterwards.
This is another nice bar with blue painted walls and very nice choices for aperitivo. We often switched between La Hora Feliz and Etoile.
This is maybe not the best bar food-wise, but 3sei5 is the place to be for every football or sports match! Try to be here during an Italian champions league match and experience the fire of Italian supporters.