Besides doing research on this beautiful island archipelago, I also went around the islands of San Domino and San Nicola. In this blog I will tell you my favourite spots of these two islands and some general information on this destination
First off I would like to say that these islands are very VERY small, so you will not need too much time to discover them. However, they are definitely worth visiting as they are amazingly beautiful. With forests on San Domino and bright blue waters surrounding the islands, this destination is perfect for relaxation and activities like hiking and swimming.
I went around the island by foot and explored it in a few days, but I think if you have a full day, you can walk the whole island in one day! I just liked to cut it in a few parts and explore something else every day.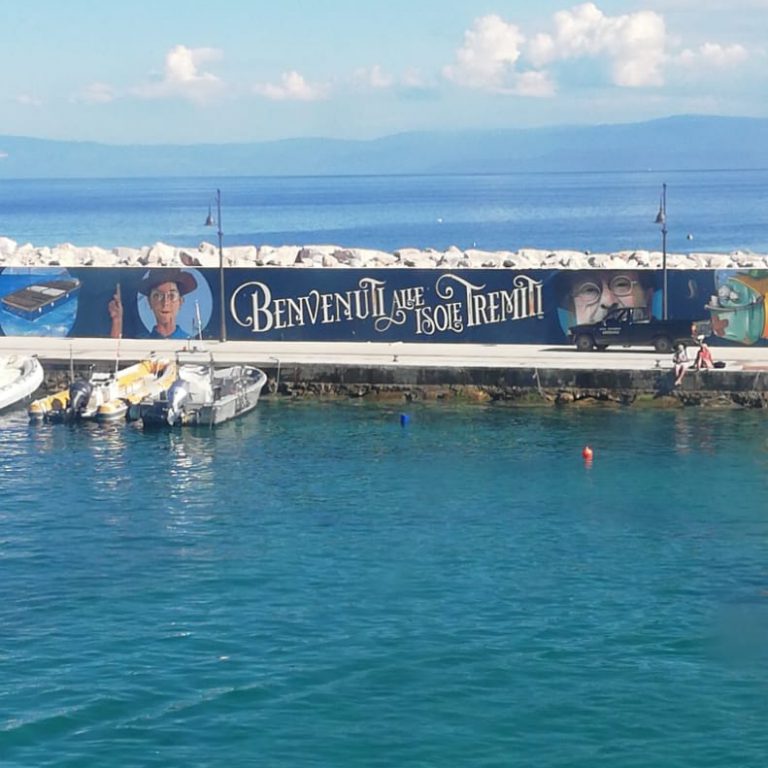 This beach is located near the harbour and really looks like a tropical paradise. The sand is white and the water is blue and the trees are green, sounds like paradise to me right? The plus side of Isole Tremiti is that it is not that popular by the masses (yet) which is why this beach is nice and quiet! Unfortunately, when I was here there was a lot of rain and it was too cold to swim.
When you are on top of the island of San Domino you will probably see a place with benches and tables where people eat their own snacks. From here, you will have a gorgeous view over Cala Spido. A path will lead you down to the water and will give you great opportunities to swim and snorkel!
A bit further down the path you will encounter signs saying 'Scoglio dell'Elefante'. This immediately made me happy as I loveee elephants and I wanted to see this place that is promising an elephant shaped rock. Once you get there, you will immediately see the rock and understand why they named it like this!
All the way at the end of the island is the old lighthouse. It is mostly the walk towards the lighthouse that is beautiful with different kinds of scenery. I felt like the landscape changed once you got closer to the light house, or is that weird on a small island like San Domino haha?
This spot is quite the walk but worth the view! It is a bit of a search but just try to follow the signs saying 'Eremita' and you will get there. From here you can spot three islands in one picture! Quite cool huh?
This was one of my favourite places because there was literally no one around me and the place was insanely beautiful. I do not understand how an island like this can be so quiet in May? Anyway.. no real tips here, just climb over some rocks and enjoy the views! And if you are here in summer, enjoy a swim!
Viewpoint Grotta dei Pagliai
From this point near Grotta dei Pagliai you will have a beautiful view over the sea and the other islands. Take a moment to take in the beauty of this spot: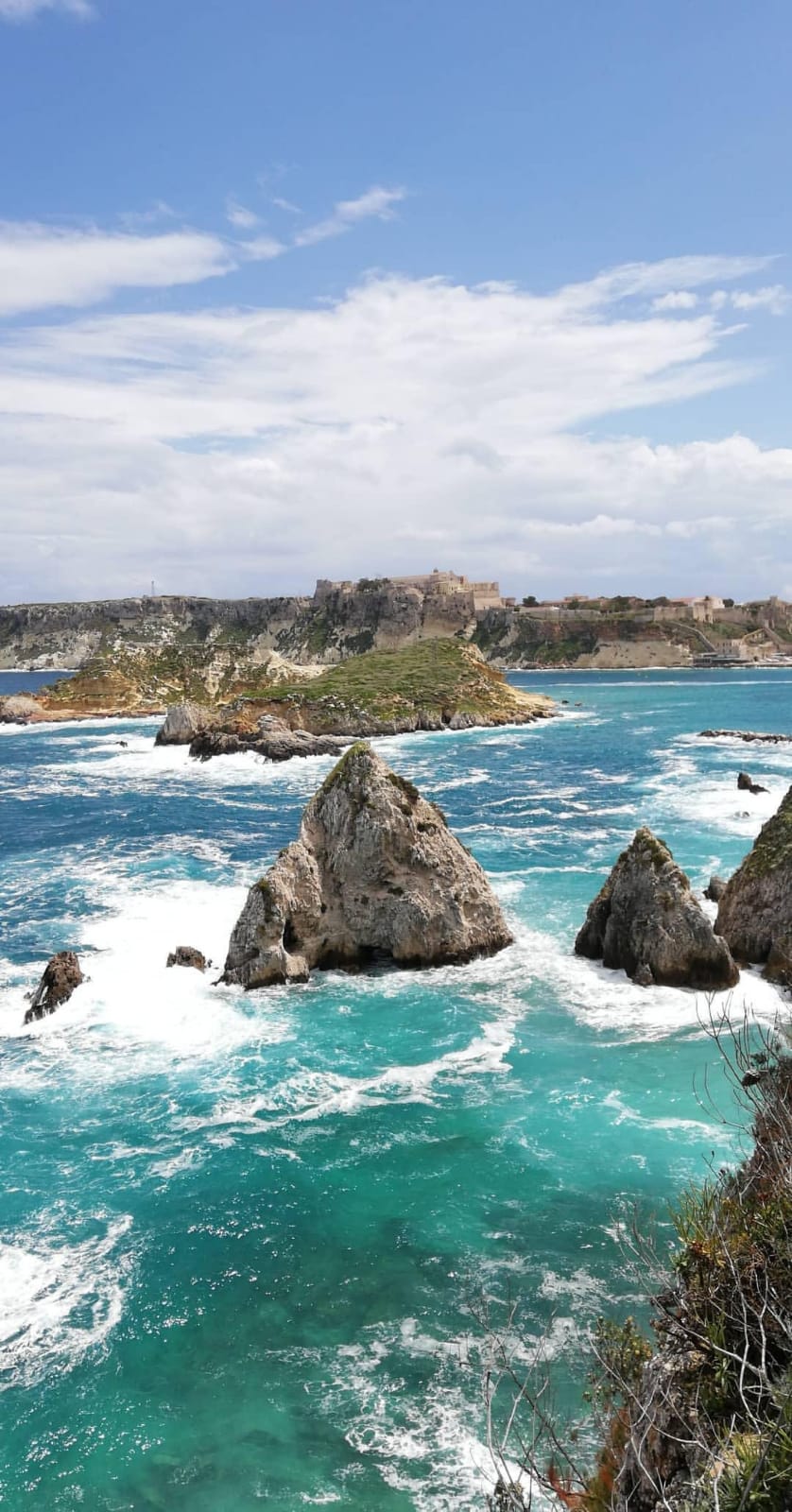 Of course, during your holiday in Italy you have to eat! As any other place in Italy, this island is perfect for a great pizza or another Italian dish! In May some restaurants were closed, but if you are here in summer, they will probably be open! Still I got a nice place to eat delicious pizza and a place to drink your cocktails!
La Fenice
Like I already said: PIZZA! For non-veggies there are some other good options (of what I heard of other people) but I just liked the pizzas here. At one point I found myself eating pizza for 5 days in a row… whoops.. (think the restaurant was very happy I did my research on this island haha)
Cocktail bar
I do not know the name of this place anymore (I am not sure if it even has a name), but here you can find the cocktails on the island! The bar is close to the restaurant called l'Altro Faro, you will find it! It is owned by a local couple with hearts for Isole Tremiti. Besides the good cocktails, I liked their solution to banning single use plastics: using pasta as straws!
Hotel Tramontana
There are not that many hotels on the island (you can only sleep on San Domino), but I stayed at hotel Tramontana. Owned by a family from Tremiti, this hotel offers everything you need: comfortable rooms with nice bathrooms and a good location on the island. Here I met a local who helped me translating all my interviews and showing me around!
This island is smaller than San Domino, but is home to a nice fortress. I would suggest to take the boat from San Domino to San Nicola and just wander around for a few hours. There is not really much to do, besides some spots to eat. Still, the views were amazing and I really enjoyed this island! It is very pretty and also very quiet, so you will have everything to yourself.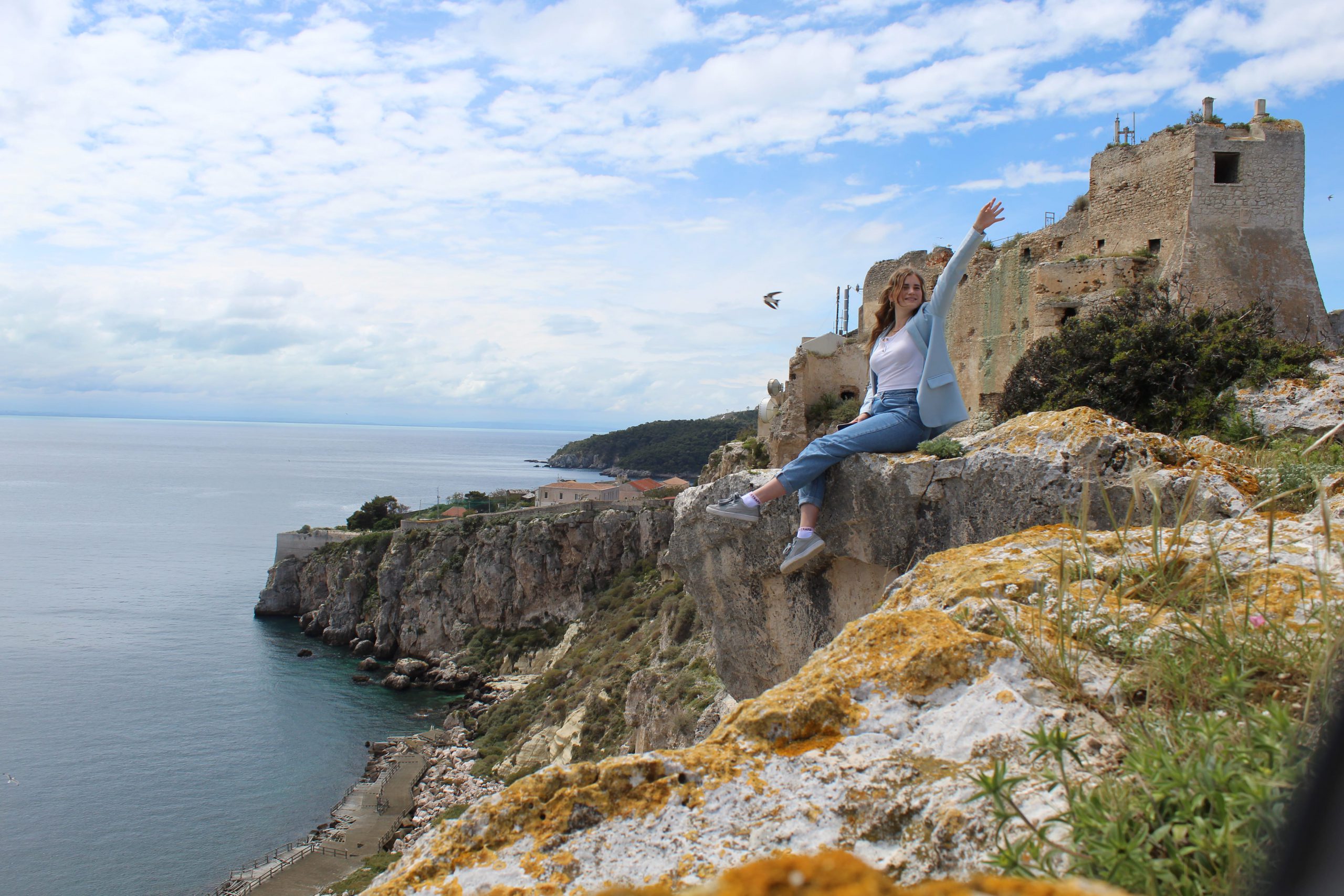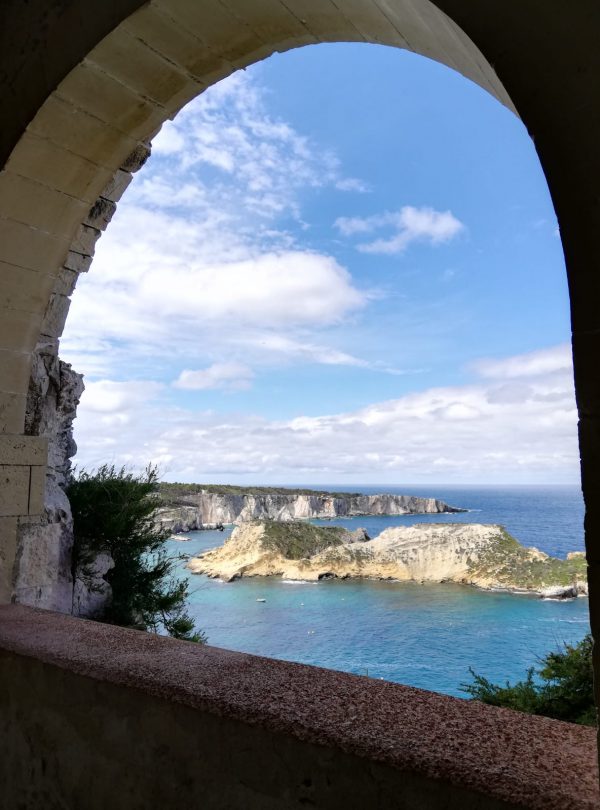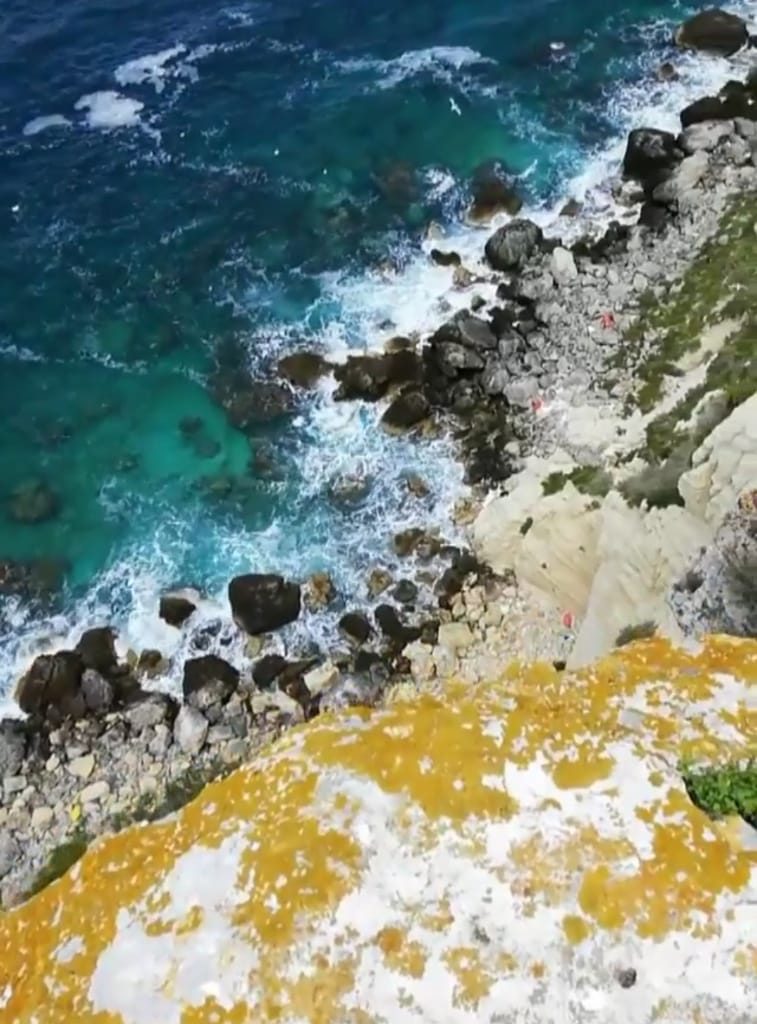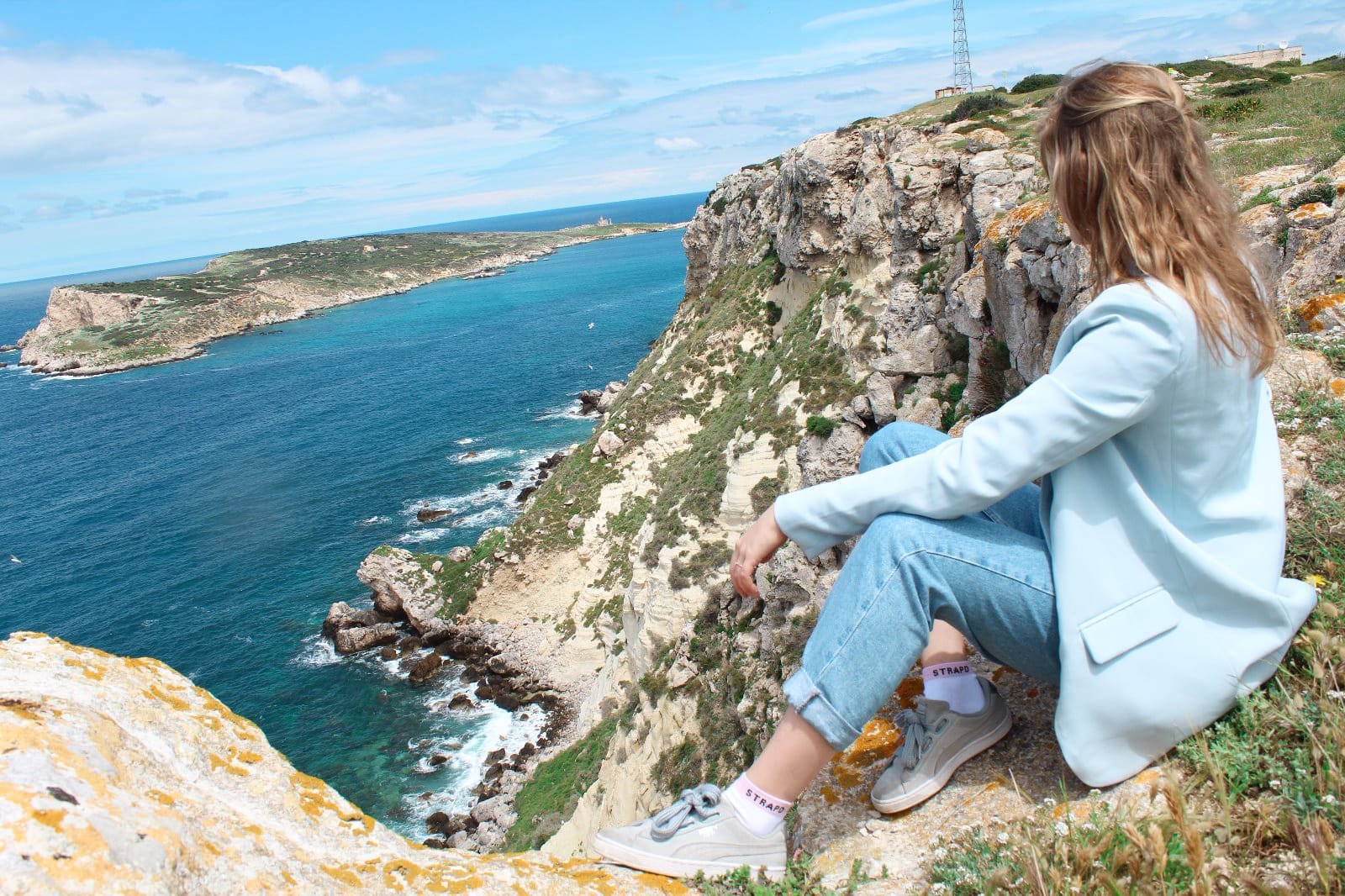 This archipelago is rather unknown and not accessible from a lot of places. You can either reach the islands by ferry or by helicopter (which is in low season surprisingly affordable, unfortunately I could not do it..). The ferry leaves from multiple towns, but I decided to go from Termoli.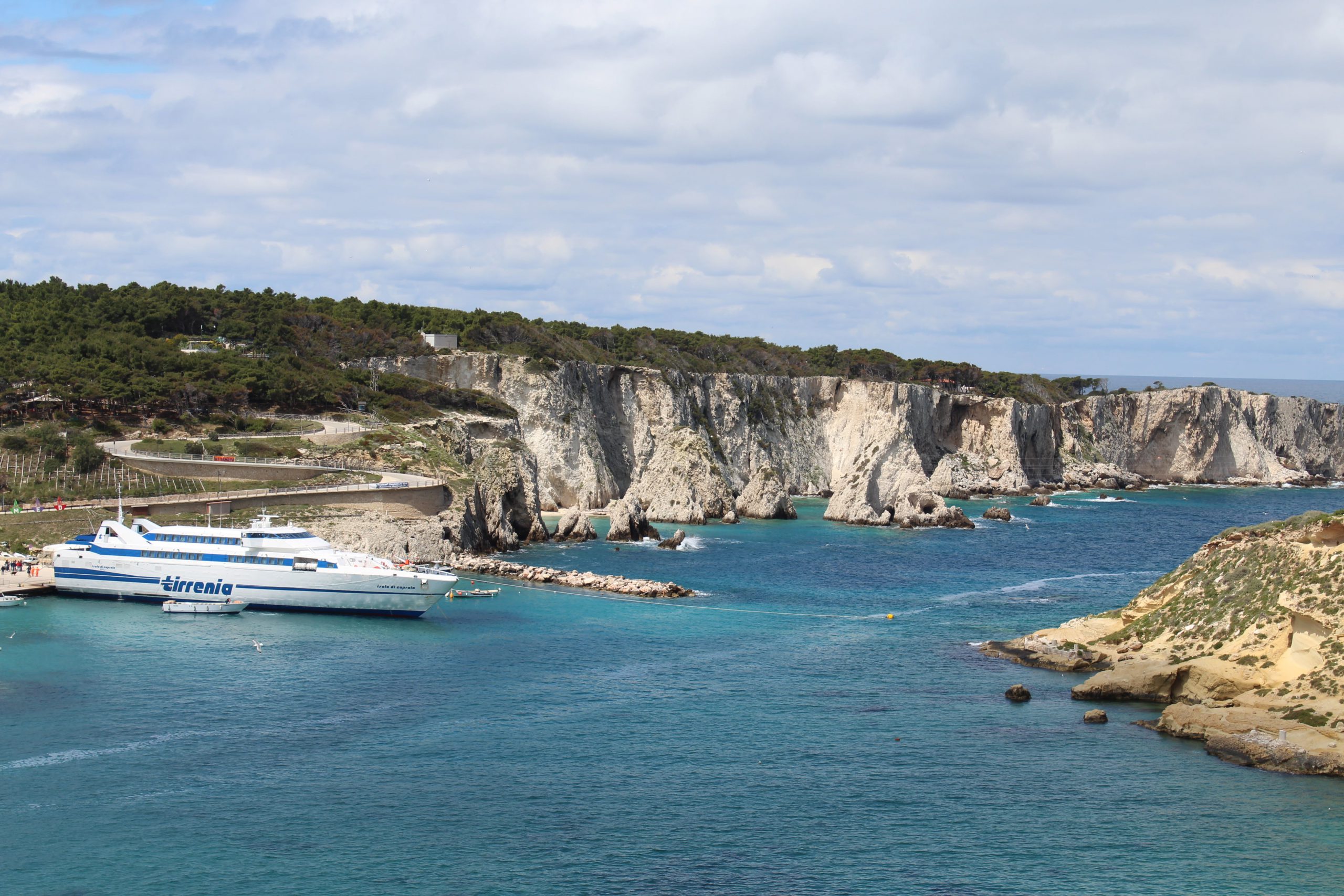 Termoli is a small harbour town from where ferries daily depart. The trips takes around 45 minutes with nice views of the coastline! In summer there are more ferries than in the low season and one of the companies operating between the islands and Termoli is called 'Tirrenia'. For daily schedules and prices go to: https://www.tirrenia.it/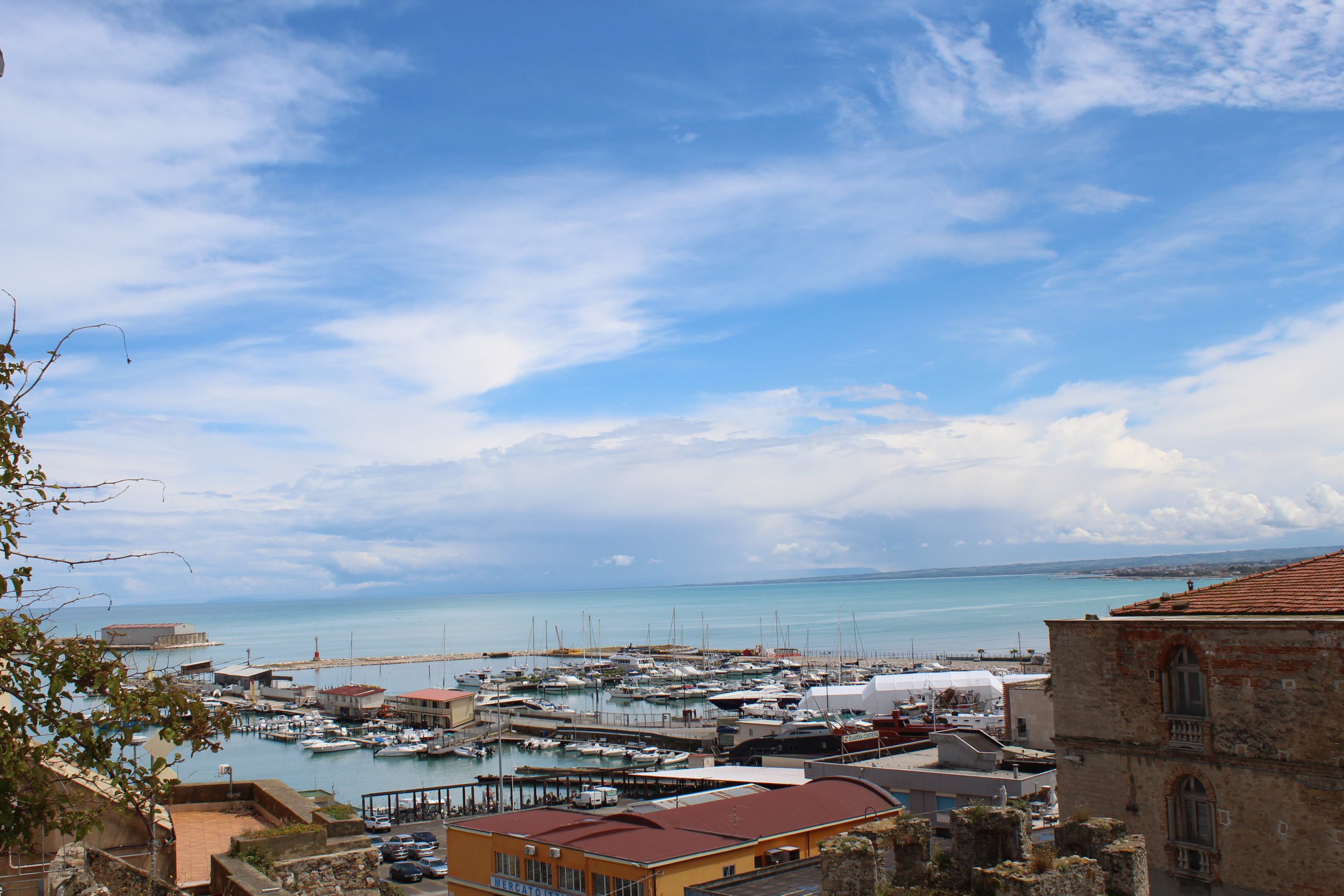 If you have some questions or other remarks, please leave a comment or contact me!